HOA apologizes to Vegas Golden Knights fan over team flag display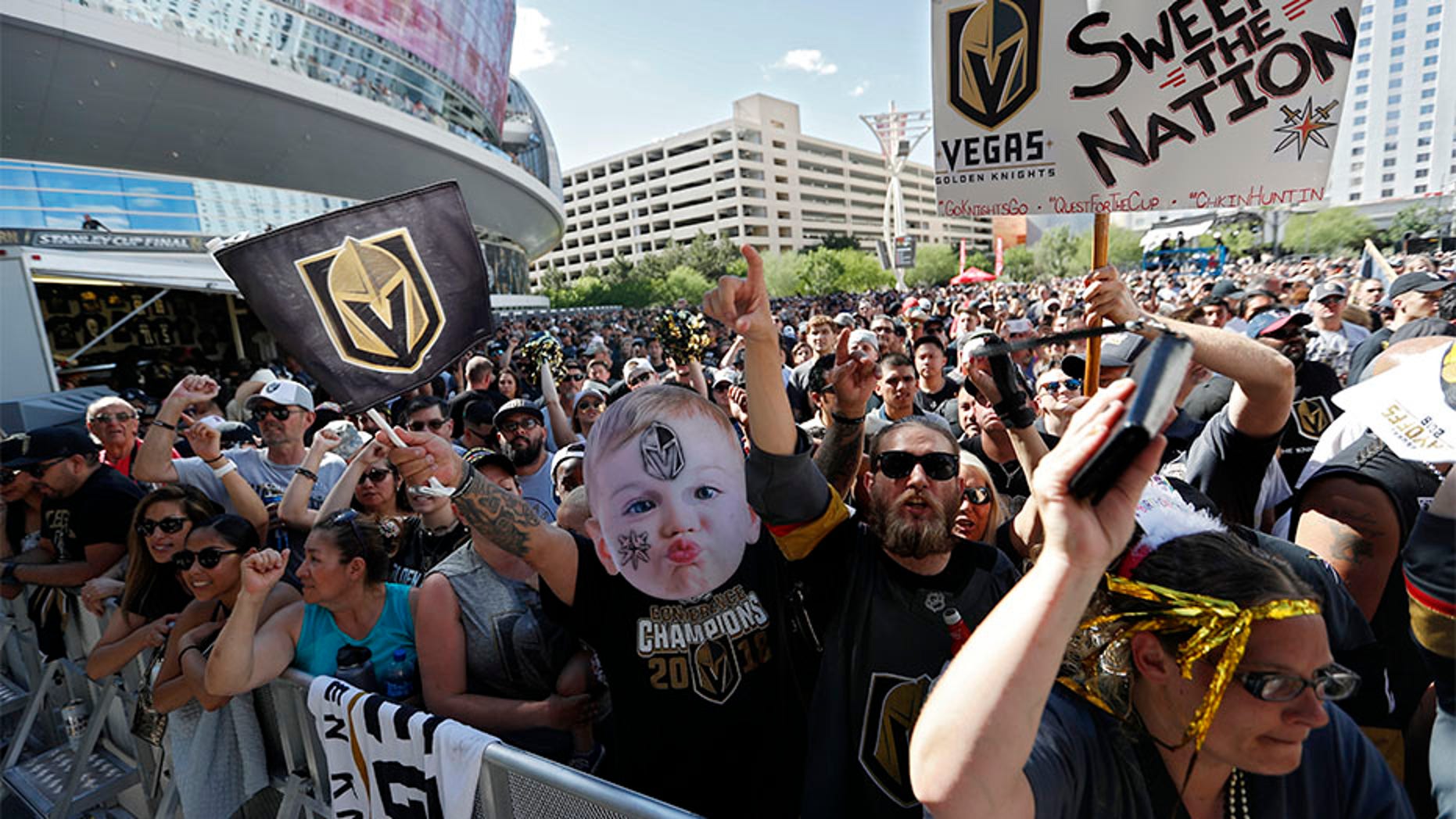 A Nevada homeowners association has apologized to one of its residents after telling him to remove a large Vegas Golden Knights flag hanging over his garage.
Johnny Montoya, who says he has gone to around 30 of the team's games in their inaugural NHL season, told KSNV that he recently received a letter from FirstService Residential Nevada telling him that the flag violated the southeast Las Vegas community's landscaping rules.
"I'm a huge Golden Knights fan. Been one since day one. I wanted to show my support like everyone else in the city," he told KSNV. "I didn't think a flag would cause any problems."
Montoya vowed that the flag would stay up and accused the HOA of being sympathetic to the Washington Capitals, who currently have a commanding 3-1 lead over the Golden Knights in the Stanley Cup Final.
"Sucks for them. It's gonna stay. That's for sure. I love the Golden Knights that much," Montoya told KSNV.
Late Thursday, FirstService told Fox News that "an error was made" in sending the violation letter.
"The HOA Board of Directors was of the understanding that the flag was a permanent addition rather than a temporary show of support," spokeswoman Mary Sudasassi said in an email. "The violation has been rescinded and an apology letter hand delivered on behalf of the Board, which Mrs. Montoya graciously accepted. We will be joining the Montoyas and the rest of the city in cheering our Golden Knights on to victory tonight."
The Capitals can clinch their first-ever Stanley Cup with a victory over the Golden Knights in Game 5 Thursday night. No team has overcome a 3-1 deficit in the Stanley Cup Final since 1942, when the Toronto Maple Leafs rallied from 3-0 down to defeat the Detroit Red Wings.