His mother on hand, Rodriguez keeps propelling No. 18 Kansas State into thick of Big 12 race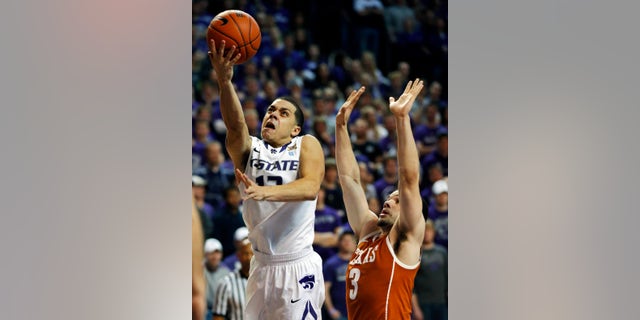 MANHATTAN, Kan. – Angel Rodriguez is a big reason why No. 18 Kansas State is off to a 16-4 start this season.
He's the team's best ballhandler and leader in assists, and one of the best perimeter defenders in the Big 12. And in his last four games, he has 31 assists with just four turnovers, including eight assists in a rout over Texas on Wednesday night.
That game was particularly special for Rodriguez, too. His mother, Jacqueline Tricoche, was visiting from Puerto Rico and got to see him play a college game for the first time.
She also got to see snow for the first time.
Tricoche called her son's performance "really beautiful," and Rodriguez called it "probably the greatest experience she's ever had."