Hill reportedly to play against UAB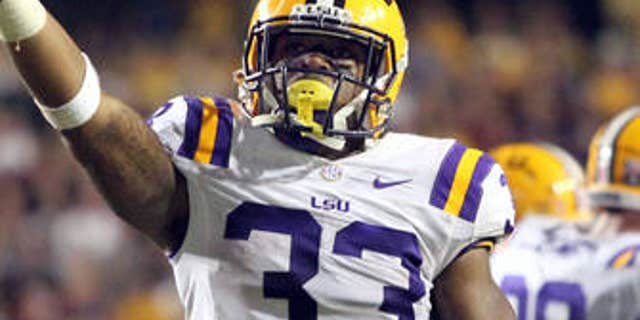 LSU running back Jeremy Hill will play against Alabama-Birmingham in Saturday's home opener, according to published reports.
Hill sat out the home opener after being suspended by the team earlier in the year. LSU coach Les Miles was widely reported to have told members of the LSU gridiron club on Friday that Hill would play against UAB on Saturday night.
Hill, 20, pleaded guilty in July to misdemeanor battery in connection with a punch he threw outside a bar last spring - an incident caught on video by a mobile phone. He was reinstated to the team in early August after a judge ruled he could remain on probation, with restrictions, despite violating his probation for an earlier misdemeanor plea stemming from a sexual relationship with a 14-year-old girl while Hill was in high school.
In 2012, he rushed for 755 yards and 12 touchdowns.
The Associated Press contributed to this report