Highlights from the 86th running of the Indianapolis 500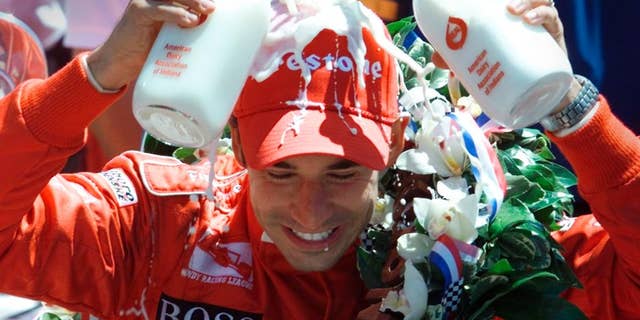 NEWYou can now listen to Fox News articles!
RACE: 86th Indianapolis 500
DATE: May 26, 2002
WINNER: Helio Castroneves
AVERAGE SPEED: 166.499 mph
WHAT HAPPENED: Castroneves became the fifth driver in Indy 500 history to win in consecutive years, but it is considered one of the most controversial finishes. Paul Tracy attempted to pass Castroneves for the lead on lap 199 at the same time as a crash on another part of the track brought out the caution flag. Officials ruled the yellow came out before Tracy completed the pass. Tracy's team filed an official protest, but after an appeals hearing Castroneves' victory was upheld in July.
NOTABLE: Tomas Scheckter led 85 laps and appeared on his way to a possible victory, which would have marked the third consecutive year an Indy rookie won the race. But he crashed while leading with 27 laps to go. Some 7.5 inches of rain in May heavily disrupted the schedule until race day.