Highlights from the 85th running of the Indianapolis 500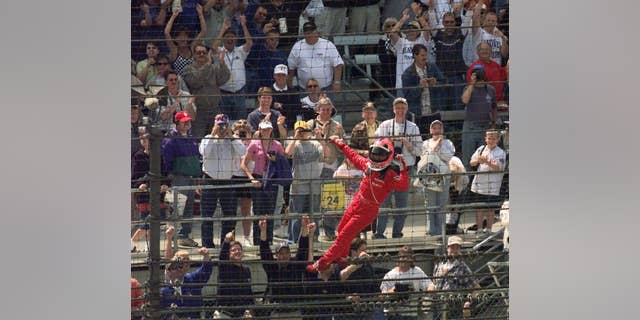 NEWYou can now listen to Fox News articles!
RACE: 85th Indianapolis 500
DATE: May 27, 2001
WINNER: Helio Castroneves
AVERAGE SPEED: 141.574 mph
WHAT HAPPENED: Roger Penske returned to the Indy 500 after five years on the sidelines during the CART and Indy Racing League split. His two-car effort of Castroneves and Gil de Ferran gave Penske his 11th win in the race and first 1-2 finish. It was redemption from Penske's previous attempt at Indy in 1995 when all of his cars failed to qualify. Although the open wheel split continued, many top CART teams returned to the Indy 500 and swept the top six spots on race day.
NOTABLE: The tobacco industry settlement created a sponsorship problem for Penske, which was funded by Marlboro full-time in CART. The settlement allowed brand sponsorship in only one sport per season, so CART sanctioned the participation of its teams in the Indy 500. Penske cars practiced and qualified with Marlboro logos during the first week of activity, but the state attorney general's office objected and the cars had to remove the signage. Tony Stewart attempted the Indy/Charlotte double for the second time in his career and returned much fitter than his previous attempt. Stewart finished sixth at Indy on the lead lap, then made it to Charlotte and finished third to become the only driver to complete all 1,100 miles. Stewart promptly called his critics "idiots" for questioning his ability to do the double.