Highlights from the 84th running of the Indianapolis 500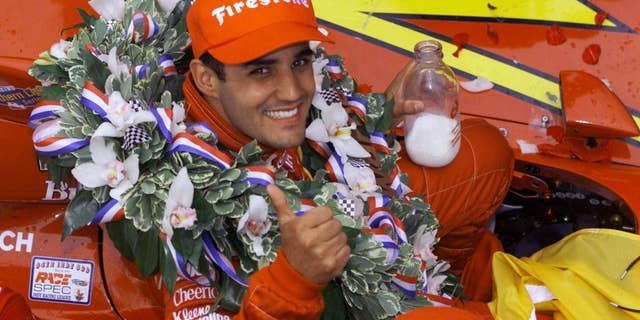 NEWYou can now listen to Fox News articles!
RACE: 84th Indianapolis 500
DATE: May 28, 2000
WINNER: Juan Pablo Montoya
AVERAGE SPEED: 167.607 mph
WHAT HAPPENED: Chip Ganassi became the first CART owner to cross the picket line and return to the Indianapolis 500 after a four-year absence of marquee teams and drivers. Ganassi fielded cars for Jimmy Vasser and Montoya, who led 167 laps and became the first rookie to go to victory lane since Graham Hill in 1966. Two-time Indy 500 winner Al Unser Jr. also returned to the race as a full-time Indy Racing League driver.
NOTABLE: The race was the first to feature two female drivers, Lyn St. James and Sarah Fisher. The start of the race was delayed over three hours due to rain, Montoya became the fourth winner to complete the race in under three hours, and the sky opened again seven minutes after he took the checkered flag. Montoya left for Formula One at the end of the season.