Highlight of HOF ceremony was Bruton Smith's speech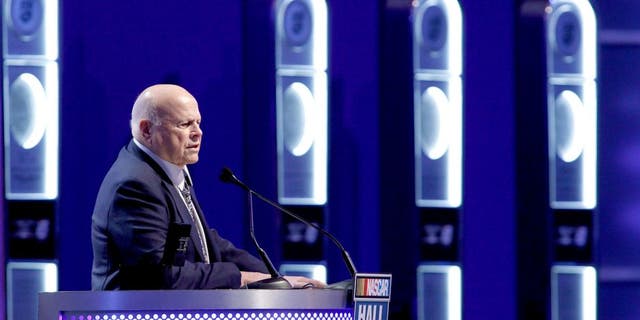 This past Saturday afternoon the NASCAR Hall of Fame welcomed its 2016 class into its hallowed halls.
I've seen this year in and year out, but watching those families and what it means to them to have their husband, father or grandfather become a member of the NASCAR Hall of Fame just means the world to them.
How can you say the highlight of the afternoon's event, which had been rescheduled due to the weather from Friday evening, wasn't track owner Bruton Smith's acceptance speech?
It wasn't scripted or on a teleprompter. Now sure, he made a few left turns and a few right turns along the way during that speech, but you know what, it was his moment. He earned it and in typical Bruton Smith fashion, he entertained us all.
I said it back when these five new inductees were announced that I loved the mixture of this class. I also remember thinking back in 2010, as a lot of the sport did, how small it was to only induct five people each year. But here we sit today near the end of January with 35 members in the NASCAR Hall of Fame. It's just hard to believe that we've already had seven classes inducted.
As mentioned with this class, overall I love the mix of those 35 individuals who have been honored. I also saw a side of Terry Labonte that I wasn't sure we were going to see. As we all know, Terry is quiet and soft-spoken. We didn't know if he was going to talk for about 90 seconds and walk off the stage, but he had an unbelievable acceptance speech, too.