High school baseball player making surprising recovery after skull injury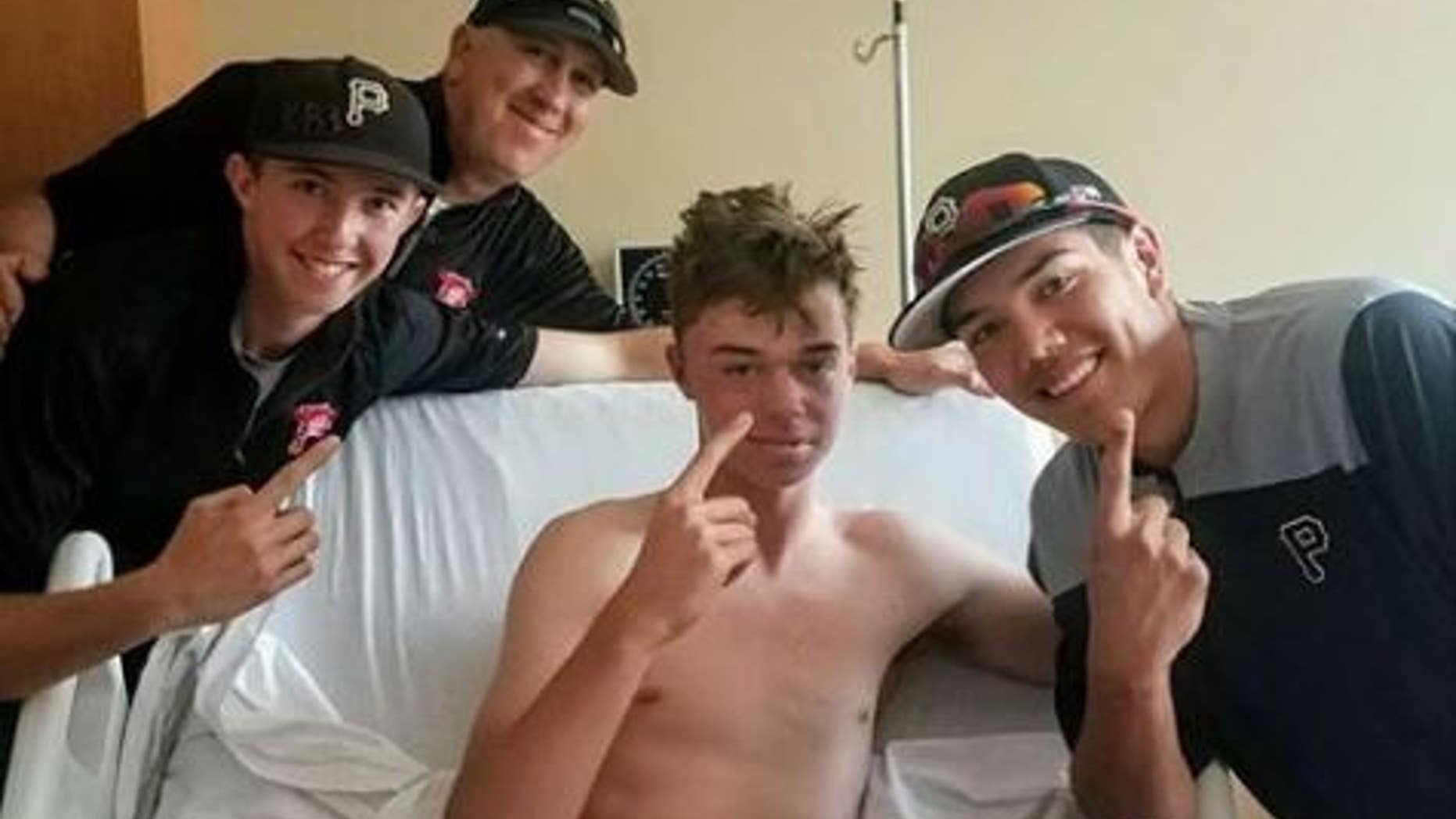 Just days after undergoing brain surgery for a gruesome head injury suffered during baseball practice Friday morning, a high school player in Idaho was already back at the diamond Tuesday – cheering on his teammates.
Payette High School Pirates second baseman Kodee Bennett, 15, was attempting to make a diving catch when his head collided with the kneecap of a teammate. Bennett's skull shattered and the impact penetrated the membrane around his brain, the Idaho Statesman reported.
"It sounded like a ball hitting a wood bat," Payette senior catcher Austin Stricker told the paper. "It was pretty gnarly."
"It sounded like a ball hitting a wood bat. It was pretty gnarly."
Bennett was airlifted to a nearby hospital where he underwent three hours of surgery and received a metal plate in his head.
By the next morning, the freshman was awake and recovering in the intensive care unit, where he requested a visit from his teammates.
Bennett continued to defy doctors' expectations over the weekend and was discharged from the hospital Monday afternoon.
The 15-year-old still suffers from slight paralysis on the left side of his face and doctors won't know the amount of permanent brain damage until further down the road, according to the paper.
But although Bennett can walk, talk and is on the path to recovery, he won't be seeing any action on the playing field for a while.
A GoFundMe Page has been setup to help pay for Bennett's medical expensive. As of late Tuesday evening, it had surpassed its goal of $5,000.