Hernandez's cousin pleads not guilty to contempt indictment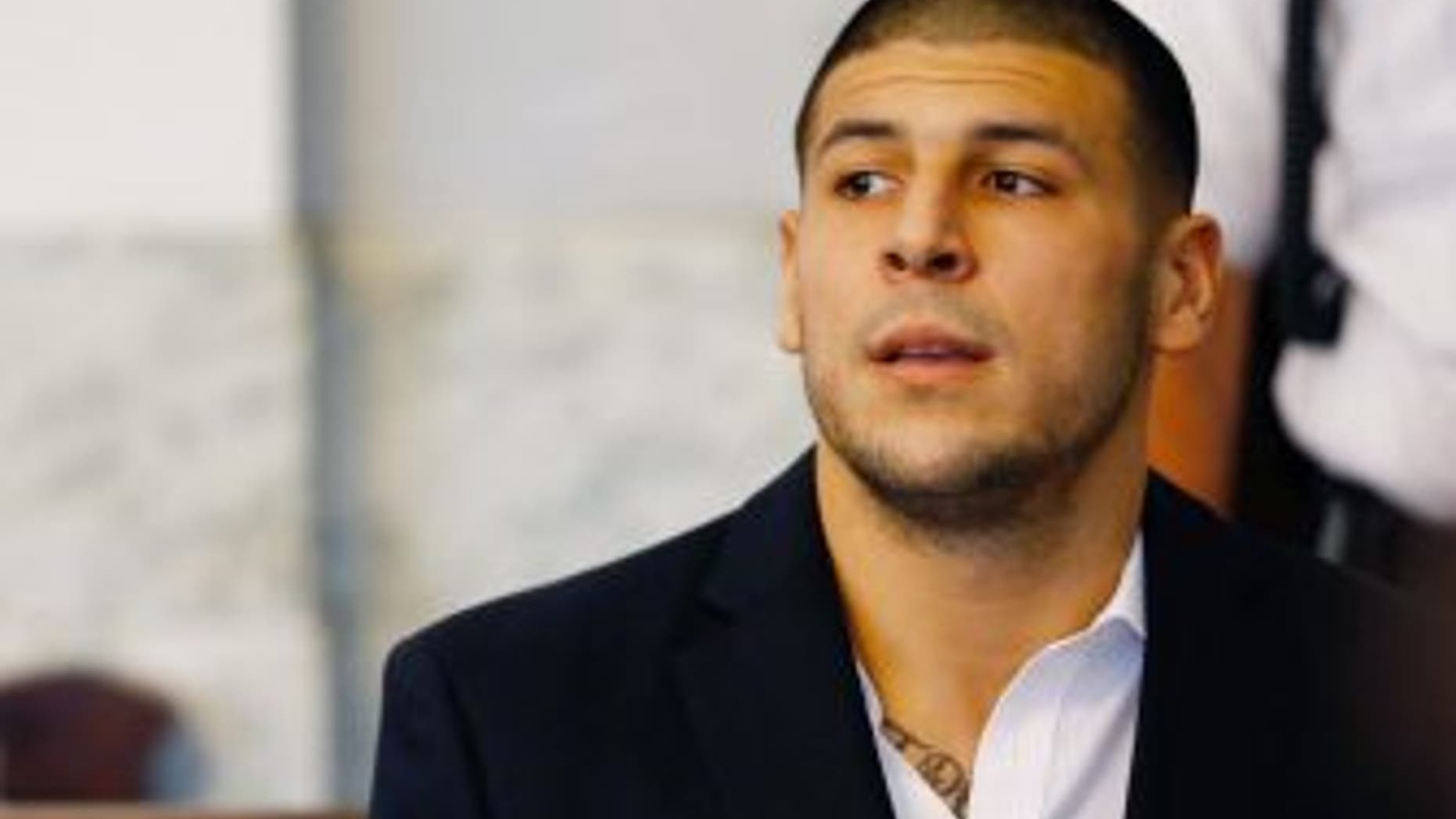 A cousin of former football star Aaron Hernandez – accused of helping him stash a car used in a shooting that left two men dead and another man injured – pleaded not guilty Monday on a contempt indictment issued after she refused to testify before a grand jury.
Tanya Singleton, 38, was granted immunity from prosecution in exchange for telling the grand jury what she knew about the aftermath of the July 16, 2012, murders of Daniel de Abreu, 29, and Safiro Furtado, 28, but refused to testify.
Hernandez, the former Pro Bowl tight end for the New England Patriots, has been indicted on murder, assault and weapons charges in the killings of de Abreu and Furtado and wounding of a third man at a South Boston intersection.
Hernandez separately faces murder and weapons charges in the June 17, 2013, murder of Odin Lloyd, a semi-pro football player, in North Attleboro, Mass. Two men alleged to have been with Hernandez when Lloyd was killed, Carlos Ortiz and Ernest Wallace Jr., have also been indicted on murder charges in that case.
At Hernandez's arraignment in the South Boston case last week, First Assistant District Attorney Patrick Haggan alleged that after the killings, Hernandez drove a silver Toyota 4Runner to Hartford, Conn. From there, Haggan alleged, Hernandez called Singleton, who met him, dropped off another car and drove the 4Runner to her home in Bristol, Conn. There, she allegedly secreted the vehicle in a garage.
Detectives investigating Lloyd's death in June 2013 found the vehicle there, covered in dust and cobwebs.
Haggan said it showed evidence of having been thoroughly cleaned.
Singleton, who is battling breast cancer, was allowed to remain in her Connecticut home and is subjected to GPS monitoring. She was required to contact her probation officer once a week and told to have no contact with witnesses in the case.
Singleton was also indicted on a contempt charge in the Lloyd case after she refused to testify before a grand jury there and was later charged with conspiracy to commit accessory after the fact to murder. That charge is based on the allegation that she helped Wallace flee to Florida after Lloyd's killing.
Prosecutors allege that the deaths of de Abreu and Furtado were the result of a chance encounter with Hernandez at a nightclub in Boston's theater district. According to prosecutors, de Abreu accidentally bumped into Hernandez on the dance floor, spilling the player's drink.
Hernandez allegedly seethed, and later saw de Abreu, Furtado and three of their friends leaving the club, followed them and then pulled up next to them at a stop light. There, prosecutors allege that Hernandez opened fire with a .38-caliber revolver, then sped off after killing de Abreu and Furtado and wounding a man in the back seat of their car.
The case was unsolved for nearly a year.
Then, Hernandez is alleged to have orchestrated the murder of Lloyd. He allegedly summoned Ortiz and Wallace from Bristol, his hometown, to his North Attleboro mansion at the same time he was making arrangements to pick up Lloyd to go out. Hernandez is alleged to have driven Ortiz and Wallace to Boston, where they picked up Lloyd, before returning to North Attleboro and pulling into a secluded field in an industrial park.
There, Lloyd was shot and killed with what is believed to have been a .45-caliber Glock handgun.
Hernandez has pleaded not guilty to all of the criminal charges against him. He is scheduled to be in court in Lloyd's case on June 10 and in the Boston case on June 24.