Here's where the AFC West (might) be picking in the 2016 NFL Draft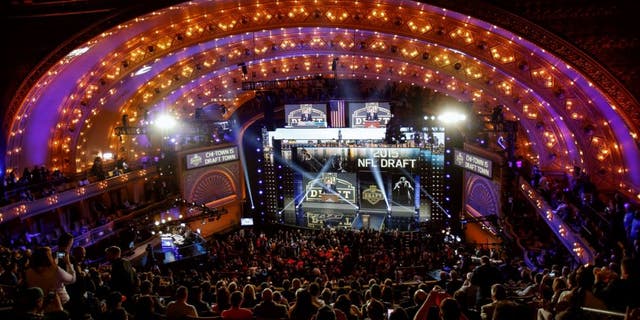 In less than five months, NFL franchises will flock to Chicago again for the 2016 NFL Draft.
Twenty of them already know where they'll be picking -- including two member teams of the AFC West -- the San Diego Chargers and Oakland Raiders.
The two others must wait until the end of their playoff run to know their draft slot. But before trades, deals, and the postseason , here's where the division stands when it comes to picking position as of Jan. 4:
3. San Diego Chargers (4-12): It's the highest selection for San Diego since 2004 -- when they grabbed Eli Manning and swapped him for Philip Rivers. They could use some additional star power for a potential Los Angeles move.
14. Oakland Raiders (7-9): Oakland hasn't picked this low since 2012, when they spent a first-round pick to acquire current Arizona Cardinals QB Carson Palmer.
24. Kansas City Chiefs (11-5): Based completely off playoff seeding and record, the Chiefs would pick in slot No. 24. They've picked in the 20's five times since 2003 and ended up with running back Larry Johnson (27th in 2003), linebacker Tamba Hali (20th in 2006), wide receivers Dwayne Bowe (23rd in 2007) and Jonathan Baldwin (27th in 2011), and linebacker Dee Ford (23rd in 2014).
30. Denver Broncos (12-4): They're the AFC's top-seeded team, but with their record they'd sit two spots behind the Cardinals (13-3) and Carolina Panthers (15-1) if the season ended today.