Here's how cars can float at golf tournaments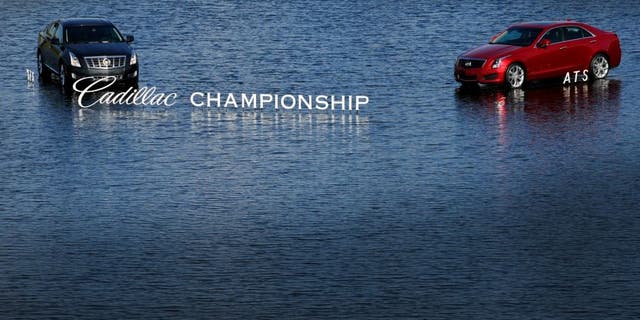 Ever wonder how they get cars to seemingly float in the middle of a water hazard at golf tournaments? A Cadillac Escalade sits in the middle of the lake guarding the 18th hole at Doral for this weekend's WGC-Cadillac Championship, and the PGA Tour released this cool video showing exactly how it got there.
The cars are driven onto a platform equipped with pontoons and moved into position, where it is then very carefully lowered until the water covers the structure and provides an amazing illusion.