Here's an early look at the betting odds for NFL Championship Sunday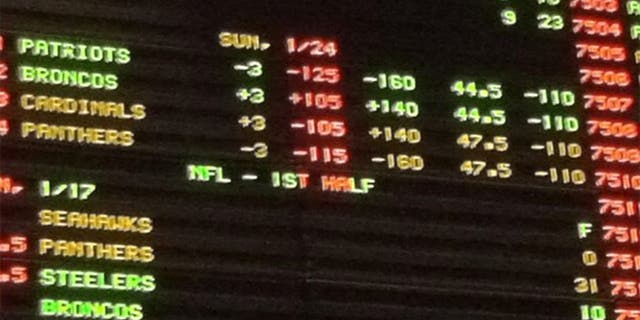 LAS VEGAS
The NFL's version of the Final Four is set.
And the top seeds all survived.
Sunday's AFC Championship Game pits Tom Brady and the Pats against Peyton Manning and the Broncos -- the 17th meeting between the two future Hall of Fame quarterbacks. Brady owns the majority of the wins (and those four Super Bowl rings), but this time it's the Broncs who are the No. 1 seed and the home team.
Vegas doesn't care.
In the NFC, Cam Newton and the near-perfect Panthers will host No. 2 seed Carson Palmer and the Cardinals in Sunday's second game.
Vegas likes the No. 1 seed here.
So far, the postseason has been a roller coaster. What happens next week?