Hellickson returns from DL to face Padres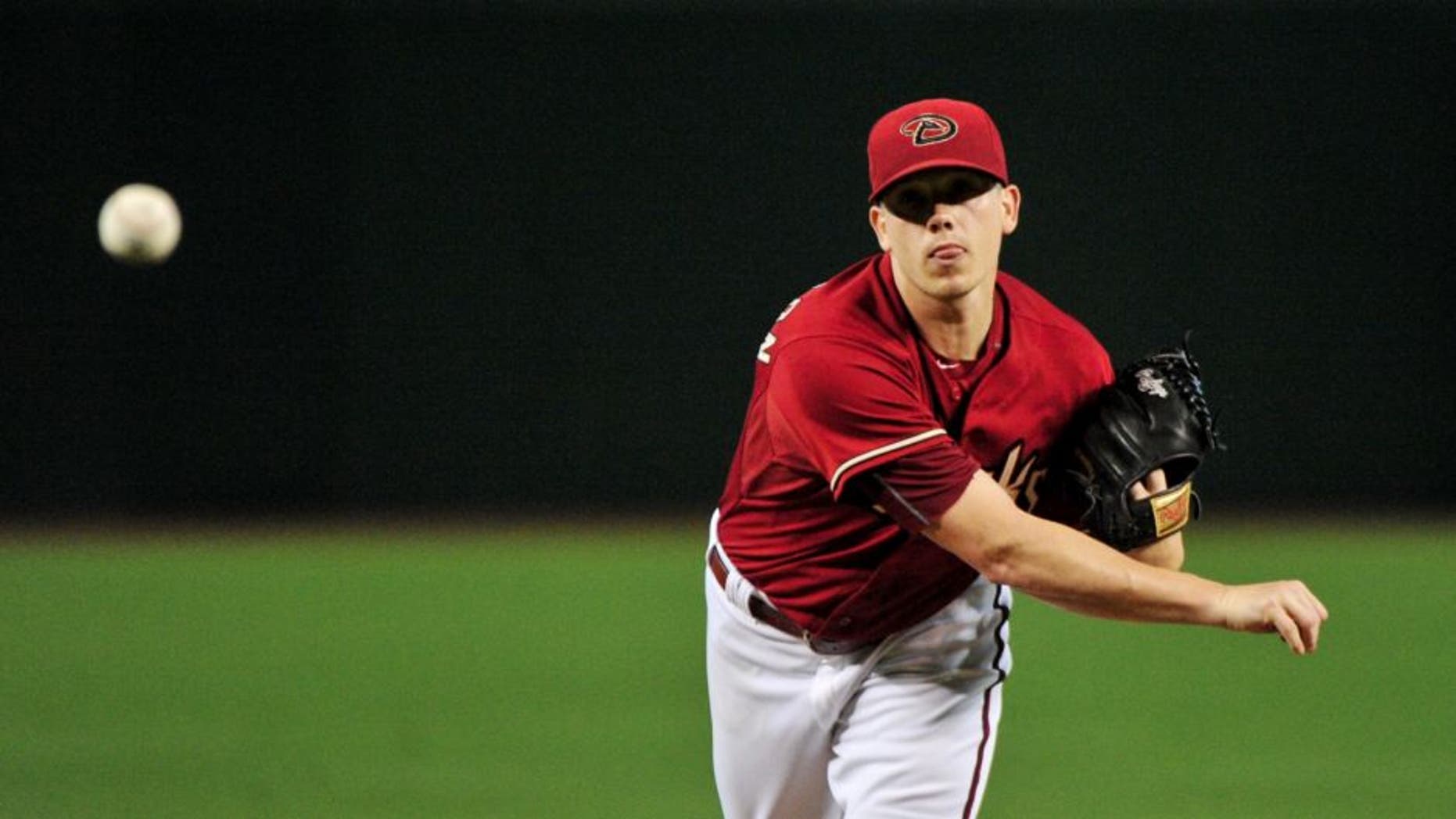 One of baseball's worst teams over the past few weeks, the San Diego Padres are in position to fall more than 10 games below .500 for the first time this season.
Third place in the NL West is also on the line against the Arizona Diamondbacks on Monday night at Chase Field in the opener of a three-game series.
The Padres (67-77) have dropped four straight, including a three-game sweep in San Francisco over the weekend after Sunday's 10-3 loss tagged them with 27 runs allowed in the series. The pitching staff has been terrible with a 5.31 ERA over a 6-15 span, which has them in danger of dropping more than 10 under .500 for the first time since Sept. 17, 2014. Dating to Aug. 23, only Atlanta (3-18) has been worse.
"They schooled us this weekend," interim manager Pat Murphy said. "We helped them. We walked 19 in three games. I mean, they schooled us in every facet of the game."
San Diego needs James Shields to turn that around, though he too has struggled with control. Shields (11-6, 3.90 ERA) earned the decision in Wednesday's 11-4 home win over Colorado after giving up four runs and eight hits with four walks in six innings.
The right-hander has walked 10 in 11 innings over his last two starts, and he's 2-0 with a 4.00 ERA in his last three in large part because of a 10.00 run support average.
Shields is 1-2 with a 7.94 ERA in three career starts at Arizona with nine earned runs allowed over 12 innings in two starts this season. Paul Goldschmidt (3 for 5), A.J. Pollock (3 for 6), David Peralta (2 for 5) and Chris Owings (1 for 3) have all homered off Shields, and Aaron Hill is 11 for 38 with four home runs.
He's up against Jeremy Hellickson, who is returning from the 15-day disabled and could win a third straight start for the second time this season. Hellickson (9-8, 4.60) has been out since Aug. 17 with a left hamstring strain, but the right-hander gave up one earned run in 13 1-3 innings over his two previous outings.
With another strong start, Hellickson would drop his ERA below his season-best of 4.58 after his third start April 19, but it'll take quite an improvement against the Padres. Hellickson is 1-2 with a 7.67 ERA in five career matchups, including four this season.
Justin Upton (5 for 10 with two home runs) and Wil Myers (3 for 7 with a home run) have hit him well, though Derek Norris is 1 for 13.
The Diamondbacks (68-75), who are 1 1/2 games up on San Diego in the division, have barely been better than the Padres lately, dropping 14 of 20 after falling in the final two of a three-game home series with the Los Angeles Dodgers.
In Sunday's 4-3 loss, they managed five hits and a ninth-inning rally from 4-0 down fell just short. Jarrod Saltalamacchia hit a three-run homer and has gone deep in three straight games, but he's 0 for 14 against Shields.
Goldschmidt twisted his right ankle catching a pop-up and remained in the game after having it taped, but his manager said his status will be determined Monday.
"Sometimes those type of things the next day swell up a little bit so we'll check him (Monday) before we post the lineup," Chip Hale said.