Heisman hopeful McCaffrey once celebrated a TD at Mile High with a Sharpie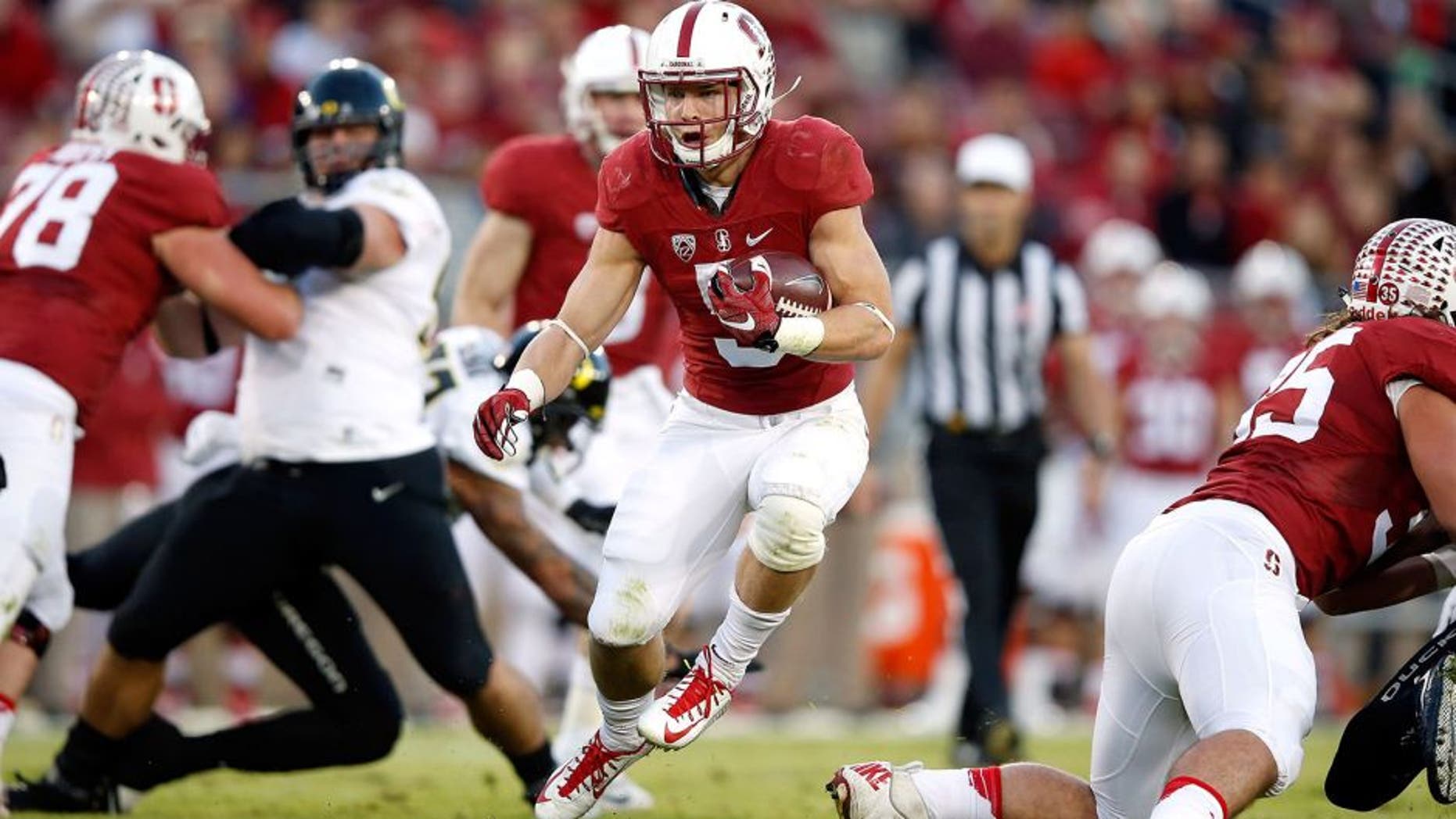 Heisman finalist Christian McCaffrey isn't known for doing much celebrating after scoring touchdowns on the field these days.
However, in his youth it appears that McCaffrey was quite the showman.
The Denver Broncos shared a video of a young McCaffrey scoring a touchdown as a child at Mile High Stadium and pulling off an incredible touchdown celebration made famous by former NFL wide receiver Terrell Owens.
Yes, McCaffrey, who is the son of former Bronco great Ed McCaffrey, pulled a Sharpie out of his sock after scoring a touchdown.
One can only imagine what sort of celebration McCaffrey could have in store should he win the Heisman Trophy on Saturday.