Heftier Jurrell Casey checks in at Titans camp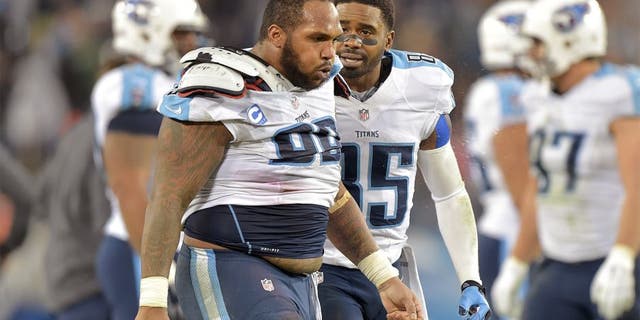 After his team surrendered just over 137 yards per game on the ground last season, Tennessee Titans defensive tackle Jurrell Casey knew something had to give on defense and he didn't want it to be him.
Casey, who played last season between 285-290 pounds, arrived at Titans came weighing 298.
"I had to get a little heavier," Casey said, via the Tennessean. "I felt like last year I was getting moved a little easier than normal, so I didn't like playing at the weight I was. I had to put on a little weight so I can hold on when I do get (double-teamed)."
The five-year veteran said improving Tennessee's performance against the rush is a must. The Titans had the league's second-worst average last season.
"That always is (top priority)," Casey said. "Sacks and that don't matter if you can't stop them on first or second down. Our job is to stop them (in the run) as much as possible so we can get as many opportunities to rush the quarterback as possible."
The 25-year-old Casey, who had five sacks last season, said he's already seen one big benefit from his new diet.
"I eat whatever I please," Casey said. "I just have to make sure I work out hard and stay in shape."
(h/t The Tennessean)