Heel injury plaguing season, says Liverpool skipper Henderson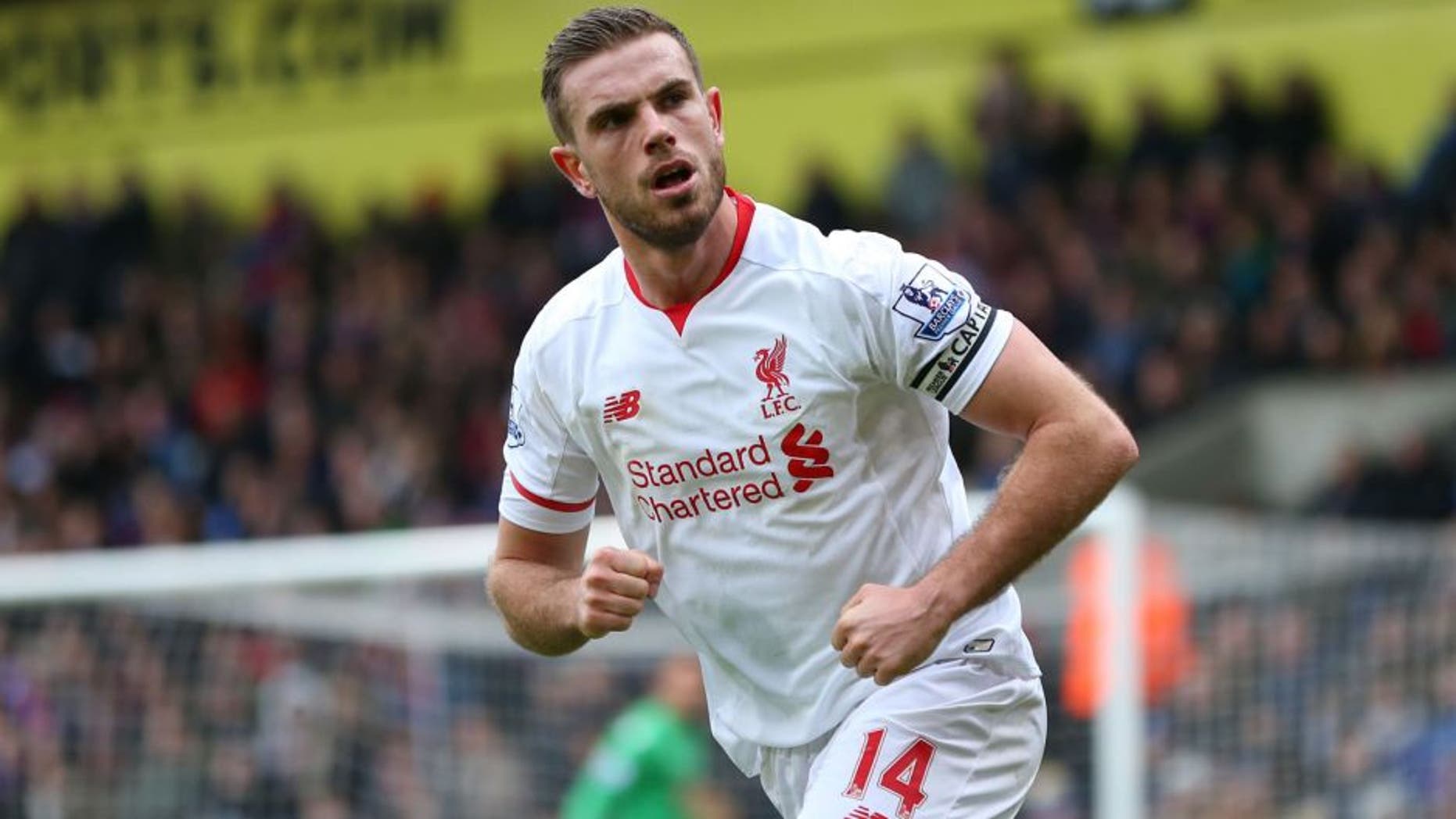 Jordan Henderson has revealed he is still playing with the heel injury he picked up at the start of the season.
The Liverpool skipper was out for just over three months when he damaged his heel in August against Bournemouth.
And the midfielder claims he has been playing with the problem for the whole campaign but is close to regaining full fitness.
"Sometimes I can be my own worst enemy if I'm playing with an injury or different things," he said. "It's my own fault at times, but that's just the way I am.
"I feel as though now I'm starting to get back to the physicality - that's a big part of my game - and when that's correct, then everything else seems to flow much better.
"When I was away with England, I thought I put in one of my highest performances of the season in terms of the physical side of the game, which was pleasing for me.
"I got confidence from that and I just need to continue to work instead of trying to play catch up all the time."
The 25-year-old believes he may not be pain-free until he has a break after this summer's European Championship in France.
"When it completely goes will be whenever I have a rest, but I'm not sure if I'll have one any time soon," the former Sunderland player added.
"Maybe if I go to the Euros, I'll have some time off after that and then after the rest, hopefully it will have completely settled. Until then I just have to manage it."
Henderson is expected to lead the Reds for their Europa League last-eight clash with Borussia Dortmund on Thursday in Germany.