Heat owner Micky Arison interested in 'Miami Vice'-themed jerseys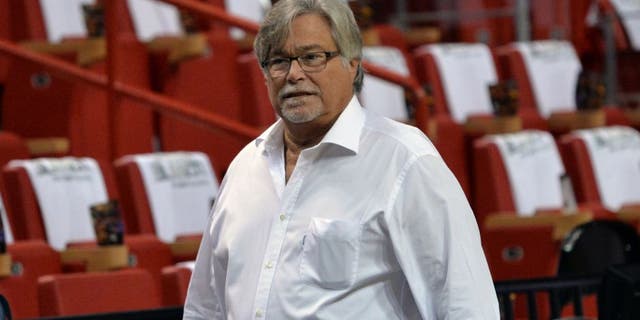 NEWYou can now listen to Fox News articles!
Miami Heat owner Micky Arison has been on board with the franchise experiemeting with different themes and colorways for their jerseys, but his latest proposal is causing a stir.
Arison took to Instagram to ask Heat fans if they would support the team wearing Miami Vice-themed jerseys next season:
These are ... bright. The neon teal-and-pink colorway is classic Vice.
The home white jerseys are palatable, as the contrast of the Heat name and player number is unique and offers a dash of life to the otherwise plain white duds. The road black jersey is a bit more extreme -- the Miami name and number feature a gradient of teal and pink that looks nice, but the teal side panels are a bit much.
If you're a fan of pastels and neon colors, these could automatically become your favorite NBA threads. If you wish teams would stick to their traditional colors, and stop messing up a good thing, you'll probably feel nauseous looking at these.