Heat coach Spoelstra says he saw preview of Seahawks' ability during their training camp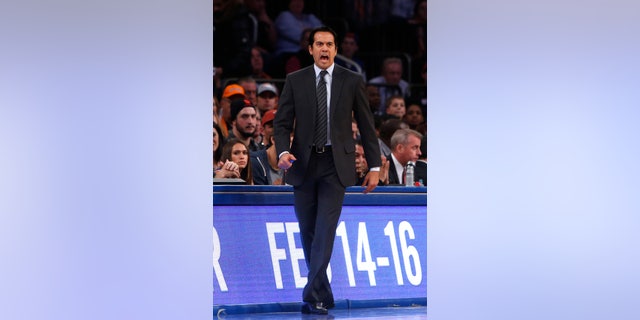 NEWYou can now listen to Fox News articles!
MIAMI – Miami Heat coach Erik Spoelstra isn't surprised by how well the Seattle Seahawks played in the Super Bowl, because he witnessed a preview in August.
Spoelstra was a guest during training camp at Seahawks headquarters, where he sat in on meetings, spoke to the team and watched practice. Spoelstra said he saw a team with the speed, quickness and power it showed in the title game.
Spoelstra, who has led the Heat to back-to-back NBA championships, said he traded text messages Monday with Seahawks coach Pete Carroll and congratulated him for Seattle's 43-8 victory over Denver.