Heartbreaking Vine sums up the Washington Wizards' season so far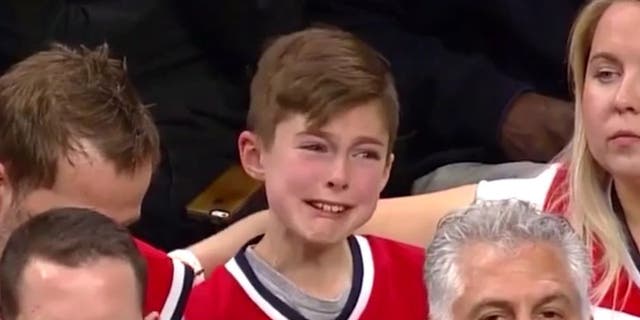 The Washington Wizards finished the 2015-16 season with a .500 record and only missed the playoffs by three games.
On Tuesday, they dropped to 2-9 on the new season by losing to the 1-win Philadelphia 76ers, who were playing without breakout rookie Joel Embiid. Marcin Gortat has already slammed his own bench as "one of the worst in the league" less than a month into the season. John Wall's scoring average has risen, but he's also ranked third in the league with five turnovers a game and has already been ejected twice this season. After signing a max contract over the summer, Bradley Beal's shooting percentage, scoring, rebounding and assist averages have all dipped, and he's currently nursing a hamstring injury.
Generally speaking, things are not going very well for the Wizards, and the ongoing misery overwhelmed this young fan Wednesday night.