Heading into off week, No. 4 Buckeyes mend, rest -- and hope for some help from other teams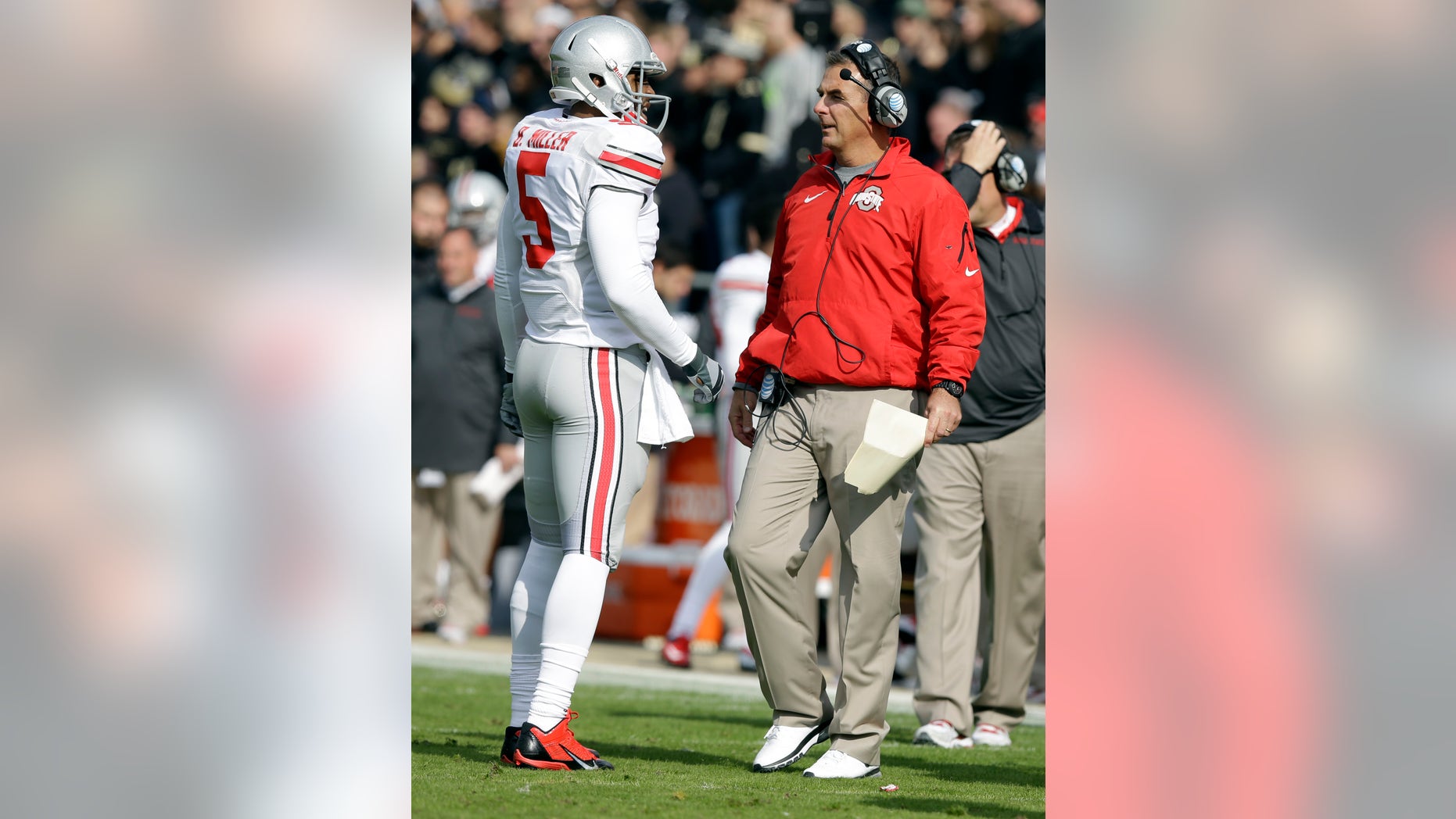 COLUMBUS, Ohio – Heading into their final three games of the season, the fourth-ranked Ohio State Buckeyes have almost all of their highest goals still within reach.
The thing is, they also need some help.
The Buckeyes (9-0, 5-0 Big Ten) are enjoying their second and final off week. When they return Nov. 16 at Illinois, they'll be in the driver's seat of the Leaders Division and will be favored to not only make it to but win the Big Ten championship game. They also host Indiana on Nov. 23 and play at rival Michigan on Nov. 30.
Coach Urban Meyer is working with his own team — and is keeping an eye on other teams.