Head of NBA players union calls suspension of Hornets' Taylor 'excessive,' 'violation of CBA'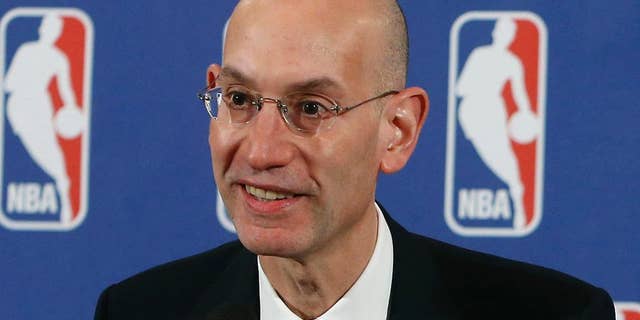 NEW YORK – The executive director of the NBA Players Association says the suspension given to Charlotte's Jeffery Taylor by Commissioner Adam Silver is "excessive, without precedent and a violation of the Collective Bargaining Agreement."
Michele Roberts adds that the union is ready to file an immediate appeal, but that the choice is Taylor's.
Silver suspended Taylor for 24 games without pay on Wednesday after the forward pleaded guilty last month to misdemeanor domestic violence assault and malicious destruction of hotel property. Taylor will lose nearly $200,000 of his $915,000 salary this season.
Roberts says in a statement Thursday that the suspension is one of the longest in NBA history and while the union appreciates "the sensitivity of this societal issue, the Commissioner is not entitled to rewrite the rules or otherwise ignore precedent in disciplinary matters."