He sees the resemblance but Quitin Berry is NOT Andrelton Simmons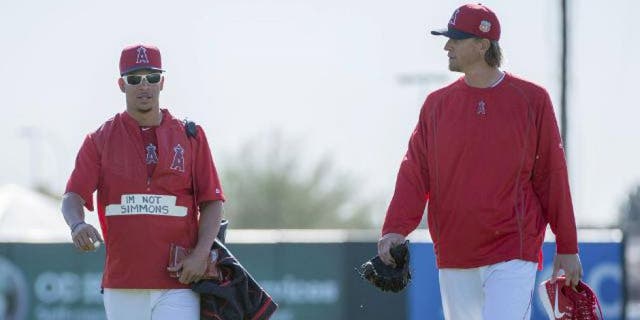 With all the new faces around Angels Spring Training this year, mix-ups are bound to happen. Former Red Sox outfielder and camp-invitee Quintin Berry knows this experience all too well.
Since Angels camp started, Berry has been confused so many times with new Angels shortstop Andrelton Simmons that he had to take it upon himself to make sure fans and even teammates and coaches knew who he was whether up close or from afar.
His solution? A makeshift sign made from atheltic tape with 'I'm Not Simmons' stuck to the front of his batting practice top.
And it's worked, too. Until it fell off mid-practice. But even though Berry says he can definitely see the resemblance, he's hoping he won't need the sign much longer.