Hawks aim for another win on Versus, TSN2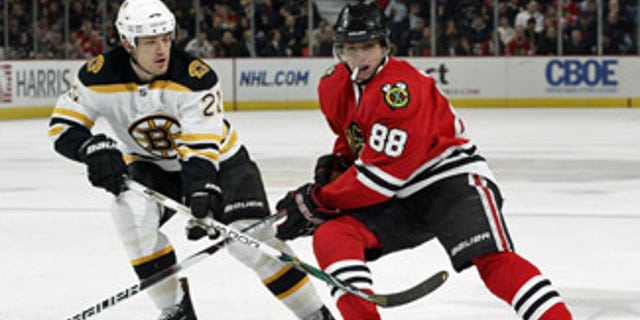 After winning in dramatic fashion on national television Monday night, the Chicago Blackhawks hope to do it again on Tuesday.
The defending Stanley Cup champs, who won at Detroit on Monday night thanks to an overtime goal by Marian Hossa, continue their playoff push on Tuesday against the Boston Bruins at TD Garden. Game time is slated for 7:30 p.m. ET and can be seen on VERSUS in the U.S. and TSN2 in Canada.
Canadian viewers will also be treated to two other games Tuesday night, beginning at 7 p.m. ET as the Montreal Canadiens host the Atlanta Thrashers at the Bell Centre. That showdown can be seen on RDS.
At 9:30 p.m. ET, the Los Angeles Kings -- who reportedly will now be without Anze Kopitar the rest of the way due to torn ligaments in his ankle -- face the Edmonton Oilers at Rexall Place. That game can be seen on TSN.