Hawks a huge underdog heading into NBA playoffs, but just making it this far was quite a feat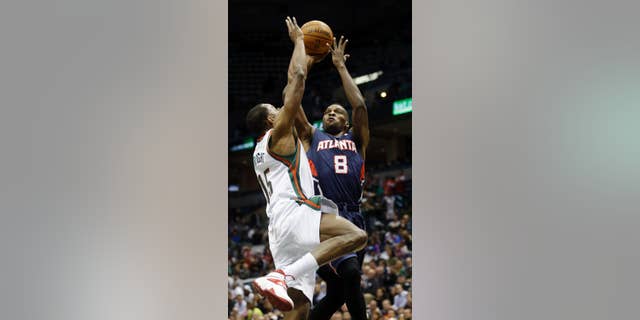 ATLANTA – There's no bigger long shot in the NBA playoffs than the Atlanta Hawks.
Only the 15th team in the last two decades to make the postseason with a losing record, the Hawks (38-44) get started Saturday against the top seed in the East, the Indiana Pacers.
Good luck with that.
Then again, considering all the Hawks have been through, just making the playoffs for the seventh year in a row was quite a feat. The team has almost totally revamped its roster, broke in a rookie head coach, and lost top player Al Horford for most of the season.
Atlanta went into a terrible slump at the beginning of February, losing 20 of 26. But by winning seven of their last 10, the Hawks slipped into playoffs with that under-.500 mark.