Hassebeck, 40, 'strongly leaning' toward returning for another season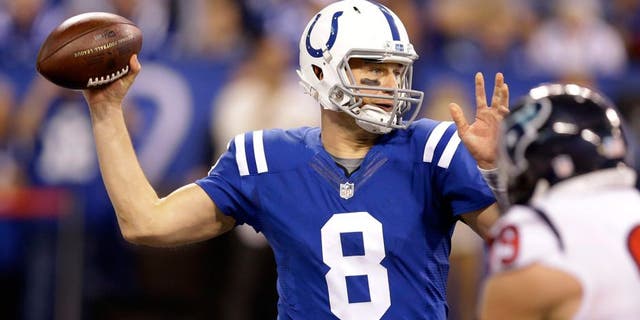 Matt Hasselbeck apparently is not ready to call it a career at age 40.
Hasselbeck, who started eight games for the Indianapolis Colts this past season, told a Seattle radio station on Thursday that he is "strongly leaning towards" returning for an 18th season.
Set to become a free agent, Hasselbeck did not fully commit to playing another year, citing health and family considerations. But he admitted to having a "great time" last season after being thrust into action following injuries to Colts starter Andrew Luck.
"I felt awesome actually for probably the first four or five games," Hasselbeck said. "It was just a blast to be in the huddle again. I had a lot of fun."
Hasselbeck, who will turn 41 in September finished 5-3 last season in making his first starts since 2012. He threw for nine touchdowns versus five interceptions while completing 60.9 percent of his passes.
"Even for me, likely being a backup, you've got to have the mindset that you might have to start - -- or get to start - -- 16 games and then some," Hasselbeck said. "So you've kinda got to count the cost of what it would mean, what you're saying yes to and what you're saying no to. My kids are getting older. But all in all, I would say I'm strongly leaning towards playing again, and we'll see."