Hassan Whiteside goes off on fan who quits on him in 'NBA 2K16'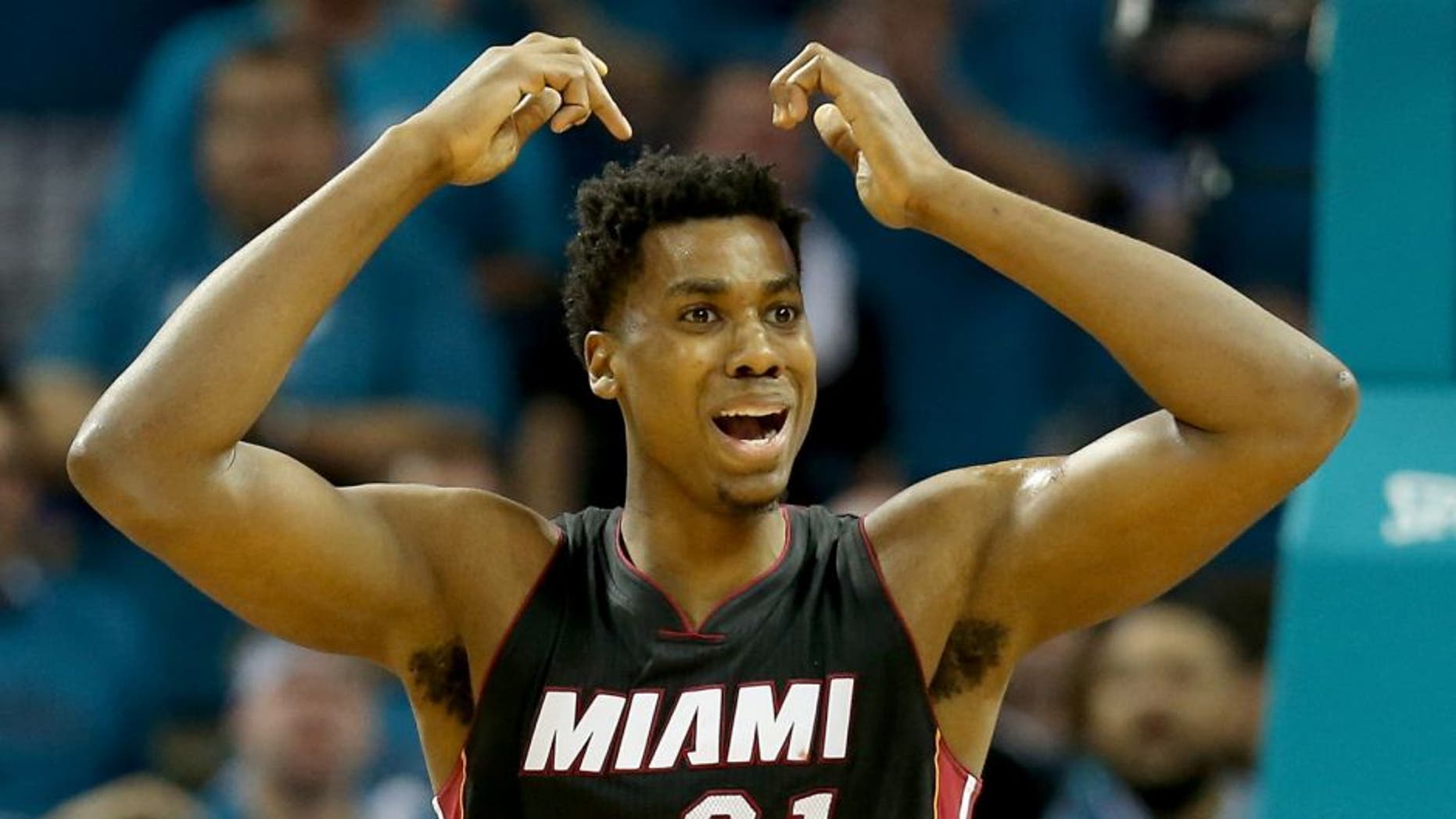 Don't mess with Hassan Whiteside when you're facing him online. The Miami Heat big man lost his cool after his opponent quit while playing "NBA 2K16."
"My god, he quit! He quit!" Whiteside screamed after seeing the notification on the screen. "That's why I don't like playing with ya'll online. Ya'll be quitting. And I went crazy."
Whiteside's maturity has been questioned before and many will point to this as another example. But a number of pro athletes play video games online and it's not unusual for them to be very competitive.
This kind of rage is not uncommon among gamers too, apparently even gamers who just signed a $98 million contract. The heat of competition gets the best of us, even 7-0, 265-pound big men who enjoy a quick game of "NBA 2K16" from time to time.