Hasek's Heroes hosts skills weekend in Buffalo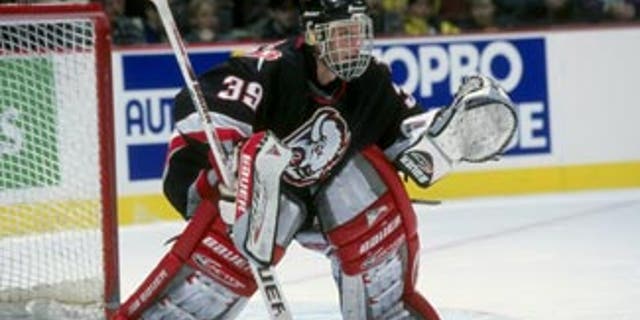 Former Buffalo Sabres great Dominik Hasek will be joined by Hockey is for Everyone ambassador Willie O'Ree and other greats of the game as his Hasek's Heroes host the 2011 Willie O'Ree Skills Weekend from March 17-20 in Buffalo.
Sponsored by the National Hockey League and the Buffalo Sabres, the exclusive event brings together more than 45 boys and girls from youth hockey organizations throughout North America, including those based in Buffalo, Pittsburgh, Columbus, Philadelphia, New York, Boston, Vancouver, Edmonton and Calgary. Each youngster will represent an affiliate of the NHL's Hockey is for Everyone initiative.
"I am honored to participate in this tremendous event and pleased that the National Hockey League, Buffalo Sabres and Hasek's Heroes have joined together to support these boys and girls," O'Ree said. "All of these youngsters have worked very hard both on and off the ice. I would like to commend all of them for their dedication and commitment. It will be a great weekend for hockey, proving again that hockey is for everyone."
Participants will enhance their skills through USA Hockey and NCAA Division I presentations during the on-ice drills and skills showcase and join an on-ice clinic conducted by NHL alumni. At Canisius College, guest speakers will provide valuable information about safety, goal setting and academic achievement and advice on what it takes to get to the next level. Buffalo mayor Byron Brown also will address participating youngsters.
The skills showcase is a cultural opportunity to meet NHL alumni, create new friendships, enjoy the attractions of Buffalo and attend a Sabres practice on Mar. 18 as well as the March 19 game against the Atlanta Thrashers. The weekend will culminate with a unique opportunity to play hockey on the ice at HSBC Arena.
In addition to Hasek and O'Ree, HIFE Ambassador and former Sabres goaltender Grant Fuhr and coaching great Scotty Bowman will participate in the activities. NHL Director of Fitness and Medical, Dave Smith, will conduct the showcase drills. He will be joined by Canisius College head coach David Smith, NHL alumni and Division I players. Buffalo native Ken Martin, NHL VP of Community Affairs, spearheads its HIFE initiative and also will attend the festivities.
Hasek's Heroes provides a foundation of athletic development and educational support, enabling children from low- to moderate-income families to achieve their life goals. It provides them the opportunity to learn basic skating and hockey skills and, for those with the aptitude and commitment, the opportunity to participate in the tiered hockey development program. Hasek's Heroes works in partnership with the Buffalo Public School System to promote academic achievement as an integral component of athletics.
For more information visit: www.haseksheroes.org.