Hard-hitting Bernard Pollard invents a product to battle bathroom clutter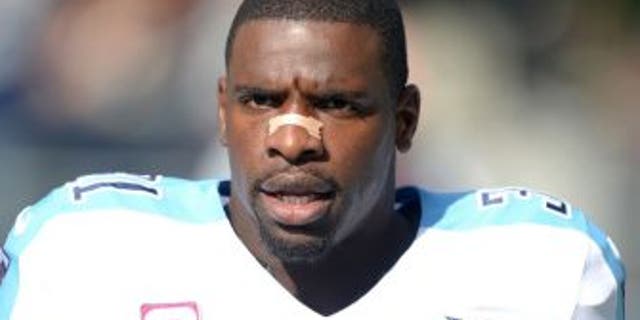 Meet Bernard Pollard, the inventor.
Usually, the hard-hitting defensive back is inventing new ways to punish quarterbacks, receivers and running backs. But now, he's branching out and has come up with a product aimed at reducing bathroom clutter?
Huh? Yeah, it's true. Meet the Style Pro 31:
What you're seeing is a portable tray that fits over a sink, on which you can place your various toiletries and "make me look awesome" items. By the way, the tray still allows access to the faucet while sitting on the sink.
Pollard came up with the idea for the product when he heard women complaining about the lack of bathroom space. So in true Mark Cuban fasion, Pollard -- an avid "Shark Tank" viewer -- reasoned that there was a market being underserved and got to work. Several sketches later and here we are with a product that is selling for $39.99
"Patients at hospital, people in hotels and apartments, students in dorms, people on cruise ships who need more space around the sink. ... I just want this product to assist people and I think it can," Pollard told the Tennessean. "It is truly a blessing to see this come to fruition."
Pollard's Titans teamates have gotten into the act. Safety Michael Griffin bought one for his fiancee and is amazed at what Pollard has come up with.
"You hear Bernard talk and he can sound barbaric, like a gladiator, in interviews. And you see how he plays on the field," Griffin said.
Just in case you forgot, here are some highlights:
"For someone to come off as such a tough guy, to come up with a product for women," Griffin continued. "But, hey, I applaud him for thinking outside the box and going for it. It's actually a great idea."
And don't think some women aren't noticing.
"I was very much surprised that a man created this," said Atlanta resident Stephanie Sturges, who bought a Style Pro 31 for herself and her mother. "You'd think something that is geared toward fashion and beauty, you'd think a woman would come through with that idea. So for Bernard to come through with this idea ... it's impressive. It's innovative."
And even if Pollard did take some good-natured ribbing from teammates, don't think he cares.
"Guys mess around with me, they kid me about it, but at the end of the day I have to do something more than just play football," the nine-year veteran said. "I know my window is closing. So it is a fun thing we mess around with, but they know I am passionate about what I do."
"I would have to call myself an entrepreneur. I have my own company, my own product out. And I encourage all NFL players to get out there and try something new."
Bravo, sir!
You can get your hands on this new product at stylepro31.com. By the way, the "31" on the product name is named after his jersey number.