Harbaugh still stewing over 'worst call in game of football'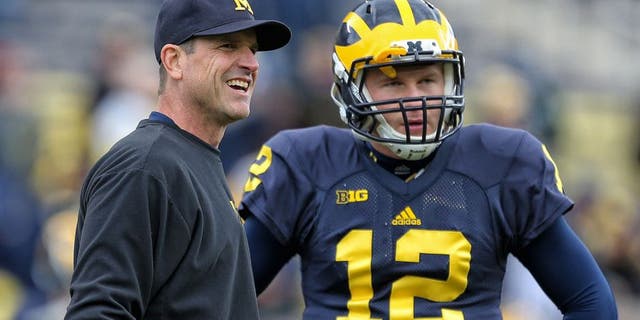 ANN ARBOR, Mich. (AP) -- Jim Harbaugh is still mad about a call that went against Michigan during a blowout win of Illinois over the weekend.
Harbaugh challenged the spot of a 7-yard pass on a third-and-9 from the Illinois 41 with 2:04 left in a game the second-ranked Wolverines were winning 41-8. After it wasn't overturned by video review, Harbaugh brought up the decision following his postgame news conference on Saturday.
Two days later, Harbaugh was still stewing about it. Asked Monday about star player Jabrill Peppers, Harbaugh instead brought up what he calls the "worst call in the game of football."
A reporter suggested perhaps the call wasn't reversed because of the score.
Harbaugh responded: "Is that in the rulebook?"
Michigan plays Saturday at Michigan State.