Happy Hour results for Sprint Cup at Martinsville Speedway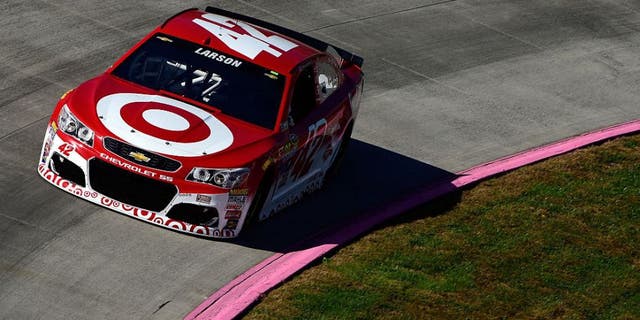 Kyle Larson posted the fastest time in the Happy Hour final practice at Martinsville Speedway on Saturday afternoon with a fast lap of 96.088 miles per hour.
Tony Stewart posted the second fastest time in his final Martinsville race weekend with a fast lap of 96.019, with Paul Menard, David Ragan, and Kyle Busch finishing out the top 5.
Among Chase drivers, Jimmie Johnson and Carl Edwards were the two slowest posting the 20th and 27th fastest lap, respectively.
Ragan has been the surprise of the weekend, qualifying 12th and posting one of the fastest laps in each of the three practice sessions.
This round of practice was the second and final of the day for the Sprint Cup drivers. With the starting lineup already set after qualifying Friday night, the only thing let to do is race.
The green flag waves for the Goody's Fast Relief 500 at Martinsville at 1:13 p.m. ET on Sunday.
The eight remaining drivers in The Chase for the Sprint Cup have their first chance to lock up a spot in the Championship 4 with a win on Sunday at Martinsville.
Jeff Gordon makes his final appearance in the Sprint Cup Series, filling into the No. 88 Hendrick Motorsports Chevrolet for Dale Earnhardt, Jr. Gordon is the defending race winner at the paperclip-shaped short track.