Happy 'Alex Gordon Day' -- seriously, this is a thing in Nebraska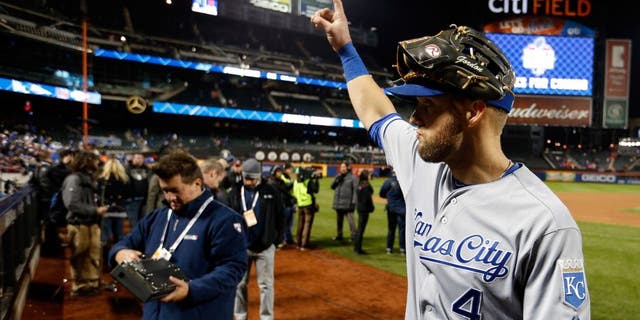 Alex Gordon is a hero in Kansas City and is a big reason the Royals have won two consecutive AL pennants (and are World Series champions).
The Lincoln, Nebraska, native is also held in especially high esteem back home, which is why today is "Alex Gordon Day" in the state.
In honor of Gordon's 32nd birthday, Nebraska Senator Roy Baker asked Governor Pete Ricketts to name the day in honor of Gordon, and it was made official earlier this week.
The official site of Nebraska Unicameral Legislature provided several paragraphs to support giving Gordon his own day, and it's hard to argue the impact of the dramatic Game 1 home run he blasted in the World Series:
Kansas City Royals fans and Nebraska supporters watched Alex hit an exciting ninth inning home run in the first game of the World Series. His exemplary play for the Royals continued, culminating with winning the Series in five games.
Beyond his on-field leadership, Gordon is a pillar within the community, according to Baker, who noted that he and his family live in Lincoln during the offseason:
Senator Baker commends Alex for his role on the teams of which he has been a part, and for his philanthropic work in the community. Throughout his career with the Royals Alex has joined Royals Charities to support Alex's Lemonade Stand Foundation (ALSF). The organization is dedicated to raise money and awareness of childhood cancer causes, treatments and cures.
"Alex Gordon is an excellent ambassador for Nebraska and we are proud of way he represents our state," said Baker. "It seems fitting to thank him for his contributions with this gubernatorial proclamation on his birthday."
It's worth wondering, though, whether this would have happened if Gordon had signed somewhere else this offseason instead of returning to the Royals with a four-year deal ... and whether the state of Missouri would consider a similar honor for one of the Royals' most celebrated players.