Happy 54th birthday to Michael Jordan, who once scored 54 on the Knicks in the playoffs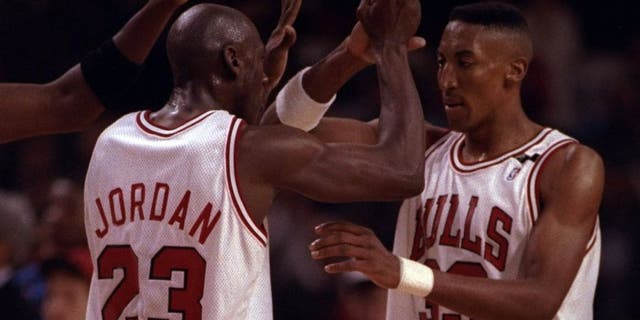 NEWYou can now listen to Fox News articles!
Michael Jordan turned 54 on Friday, and in honor of His Airness, here's a flashback to his 54-point performance against the New York Knicks in the 1993 Eastern Conference Finals.
MJ hit 18 of 30 shots, 6 of 9 threes and 12 of 14 free throws in a 105-95 victory at the United Center that evened the series 2-2. Unbelievably, he'd been shooting 32.4 percent in the series and was coming off a 3-for-18 night in Game 3. The Bulls won the next two games to bounce the Knicks from the playoffs for the third straight season and advance to the Finals, where they beat the Suns for their first three-peat.
Ah the good ol' days, when it was Jordan tormenting Charles Oakley and the Knicks, and not James Dolan.
Of course, MJ topped that 54-point night with 55 at the Garden two years later, but we'll save that for next year. Happy birthday to the GOAT!