Hanley Ramirez taking reps at first base, move on the way?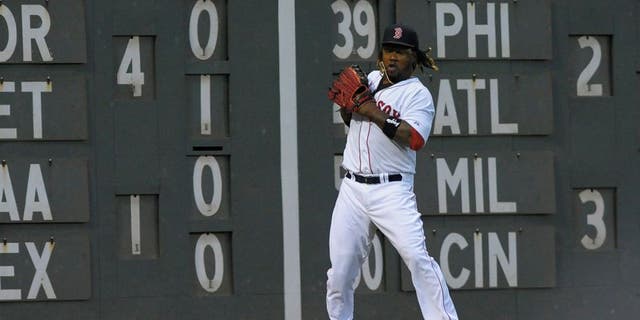 The struggles of Hanley Ramirez in the outfield are well documented.
In transitioning from the infield to the odd dimensions of Fenway Park, the Boston Red Sox outfielder hasn't looked comfortable.
As a result, it has been speculated that the Red Sox could look to move him to first base, with Rusney Castillo moving to left field.
On Tuesday, the ball got rolling on that scenario:
While no move appears imminent, it's certainly interesting to see if Hanley will see some innings at first base this season.