HAMMOND: Think Fast To Win At Talladega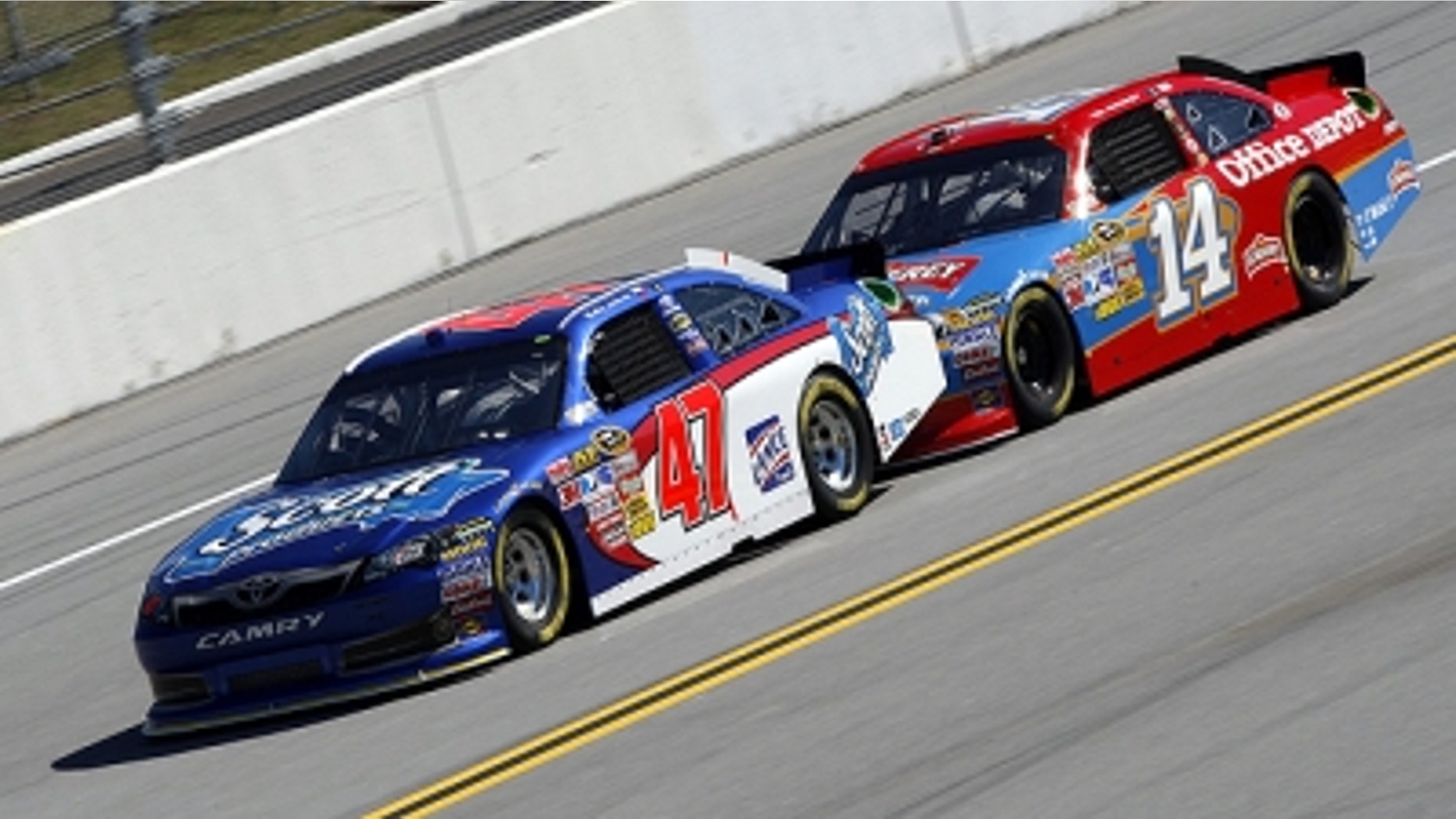 So we have a group of drivers who are comfortably in the top 10 in points. We have another group trying to get there. Then you have folks like Jeff Gordon, Jeff Burton and Kasey Kahne who are really struggling to maybe get there. With Talladega on Sunday and this being, as we always call it, a wild-card race, the key is to not overthink it.
I say that because we've seen drivers do that many times in the past, and there is no reason to think it won't happen again this year. You can play defense only so long during that race until the point comes to switch to the attack. The drivers need to focus on driving as hard as they can. They need to try to keep their nose clean all day long, and then when it comes down to those last critical laps, they need to be in the right position and make the right decisions, usually in split seconds.
Now, everyone is different, obviously, and they like different styles of racing. Personally, I like the guys who are aggressive and stay up front all day. They keep their momentum going and aren't worrying about dodging the bullet.
Remember that we also call races at Daytona and Talladega the great equalizers. These are races where teams that aren't always up front every week now have a chance to be. They are hungry for the win, they are hungry for the TV time for their sponsors, and sometimes that changes your whole game plan.
So the guys who play defense all day might find when it's time to go, that these guys you weren't expecting to be there are holding you up. You aren't able to get to the front when you need or want to because you played so much defense and worried about missing the big wrecks.
The key is which scenario keeps your rhythm and momentum going. As I mentioned, there's a segment that wants to go to the back and hopefully stay out of the eye of the storm all day and be there at the end. There's another segment that wants to be aggressive at the drop of the green flag and stay up front all day. What works best for you, as a driver, is the real question here.
These days, it's important to have trust and belief in some other dance partners at the superspeedways rather than just relying on your teammates. It doesn't matter which manufacturer he is, it matters most if he has a fast car and together you can help each other. Give yourself multiple opportunities instead of limiting yourself. At the end of the day, this could be quite beneficial for you.
Tony Stewart is a master at that. How many times have we seen him pick someone whom probably no one else thought about working with, and before you know it, those two cars are leaving you behind? That's what makes Tony a champion. He is smart enough of a driver to see and take advantage of opportunities when they are presented to him.
Crew chiefs and the spotters will play a big role this weekend in helping broker deals with other teams, whether it is drafting together or coming down pit road for a green flag pit stop together. You have to have the respect, trust and confidence in the folks you are working with to make that all happen. It's no different than the drivers having that trust in each other.
What you simply cannot do is broker a deal and then change your mind at the last minute. What I mean is, you can't all plan on a four-tire stop and then when your car comes in, you go with only two tires and leave the other guy hanging out to dry. Trust me, when that happens the payback is ugly.
So we have Daytona under our belt with the new rules that help break up the two-car tandems. I think you will see the drivers even better at pack racing again since they had to go back to that style in February. I believe there is more of a comfort level with it in this race than there was in February.
The other cool thing is NASCAR has elected to stay with the bigger restrictor plate. Historically they come back with a smaller one at Talladega in an effort to reduce the higher speeds there. This time they are not doing that. So they obviously have great confidence in the package that was used at Daytona. I believe we will see a really fast and exciting Talladega race come Sunday.
The pack is back, and man, is it going to be a fast pack Sunday.