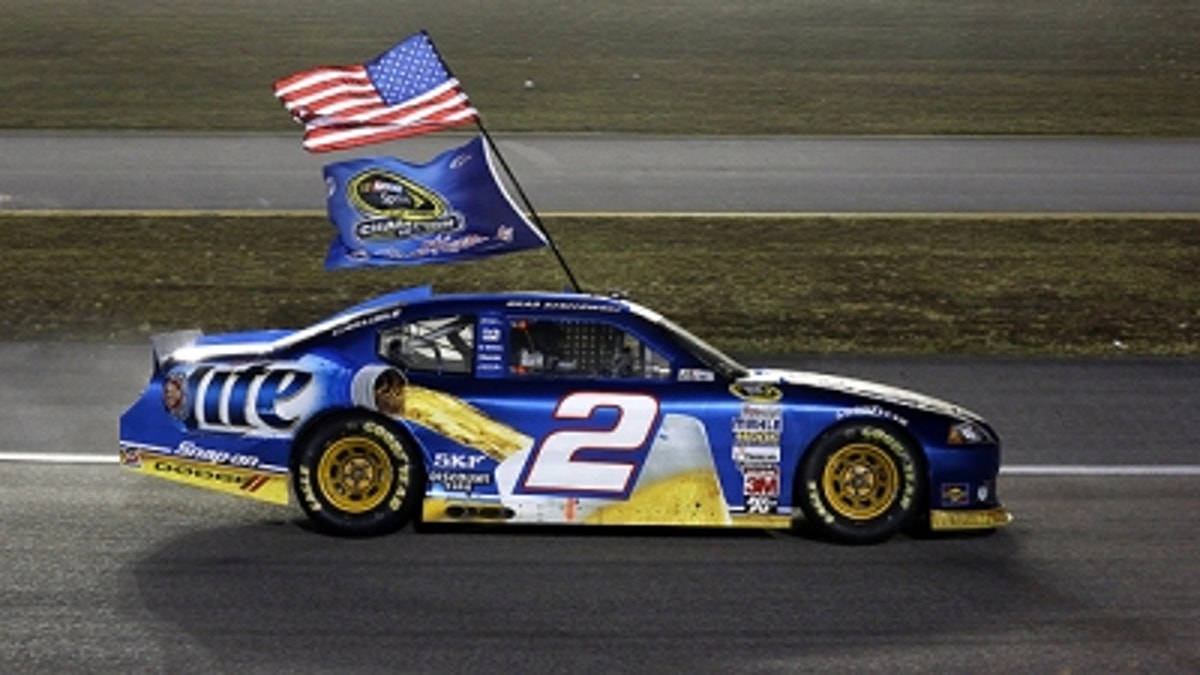 How much of a role does luck play in a championship run?
People are probably going to say that what I'm getting ready to tell you is wrong, but I think it plays a lot. I'll go back and think about how even Jimmie Johnson has had some moments where luck has helped sustain his opportunity to wear the crown. Kurt Busch had a tire come off in the season finale in 2004, but was close enough to pit road to make it in and not lose the championship.
I don't think there's any driver who's ever raced who can say that luck didn't come into play somewhere down the line.
I'll go back to the 1989 Daytona 500 that Darrell Waltrip and I won. Everything we did, we did right that day. But we also had to have a lot of stuff fall into place that we couldn't 100 percent predict. You have to have a little bit of luck. It's that unknown element that we never want to give credit to, but it's always there.
When it's working for you, you can't ignore it. You can have the greatest skills in the world, but to a certain degree, you have to have that little extra that sometimes gets you through that moment. Look at the race at Kansas Speedway, for example, with Brad Keselowski saving his car when he appeared headed for trouble. Keselowski commented at the time, man can you believe I saved it? And, man, if we win the championship, they need to save that clip.
You have to have it work for you. He was lucky at Phoenix when Jeff Gordon took out Clint Bowyer and he didn't get caught up in it. He was lucky on that final lap, coming through that carnage on that final-lap crash in the race, he gets hit but he doesn't get knocked out, he finishes sixth. He could have just as easily have finished 10th or 12th.
So yeah, you have to have it all working for you.
And oh, by the way, you can ask any driver or any crew chief and they'll tell you, you make your luck. And there's nothing wrong with that thought process because you have to run well to put yourself in those positions to take that advantage and that opportunity when it comes up. So I think there's a nice blend there. I think that if you go back and look at this year, there were a lot of moments and a lot of times when drivers, not only Brad Keselowski, had that luck which paid dividends.
Last year there were a couple of situations that arose for champion Tony Stewart. At one time, I think it was at Martinsville, he was almost a lap down, the caution comes out and he runs hard enough that at that moment when he needed it the most, it was available. So they say, that was racing. You can spin so many things so many different ways for so many different reasons, but the simplest way is just to say, "Hey you got the break you needed that day." You were lucky.
That does not diminish your skills. Everything that happened to Brad Keselowski does not diminish his driving talent one iota or the great calls that crew chief Paul Wolfe made during the course of this Chase for the Sprint Cup that led to their championship.
It does not diminish any of that.
It just helps to make those calls and those components complete.