HAMMOND: Kurt Busch Trying Harder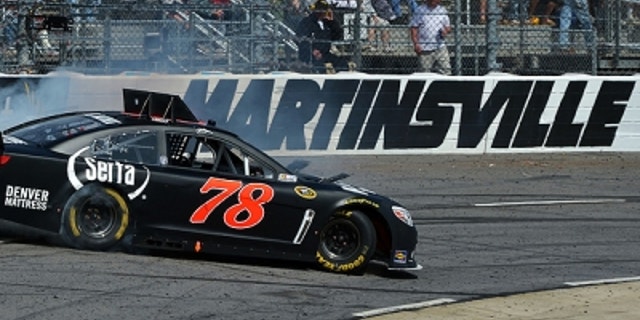 Everyone knows that when you go short-track racing, by the end of the race there is always going to be folks that are upset with one another. It doesn't matter if it's driver versus driver, or crew members versus crew members and sometimes even teammates versus teammates. It's just the product of close, intense racing. The best way to sum it up is: "Short track – short tempers."
I watched the race that Kurt Busch ran in Saturday night's NASCAR Sprint Cup Toyota Owners 400 at Richmond International Raceway and, to me, his run was just good, hard racing.
From that, some guys got frustrated. I think there at the end, Tony Stewart's frustration was much like it was at Fontana earlier this season. Tony had yet another chance for a high-placing finish, only to see all the pushing and shoving on the track punt him back to 18th spot.
While Kurt and Tony did have contact in those final laps, I honestly just think it was the frustration of the night that led Tony to go have a few choice words with Kurt afterward. Actually I think Kurt was equally as frustrated because he had a good car. He led 36 laps. He had a great shot at not only winning but a top-five finish. At the checkered flag however, Kurt came home ninth, so I can see where his frustration was coming from.
There was a lot of frustration all across the board Saturday night. You don't immediately think of Kasey Kahne as being one of the most animated of drivers, but I saw him show frustration at veteran driver Mark Martin after they wrecked coming off Turn 2.
I just think Kurt Busch is the victim of his own success in this case. To be fair, I think Kurt is also a victim of his past. I also think that Kurt is a victim of his own determination to prove he can win in that car.
So you put that all in together and jam it in against other guys that have just as much passion and determination and you are going to have flaring tempers on these short tracks that we go to.