HAMMOND: Kahne Needs To Step Up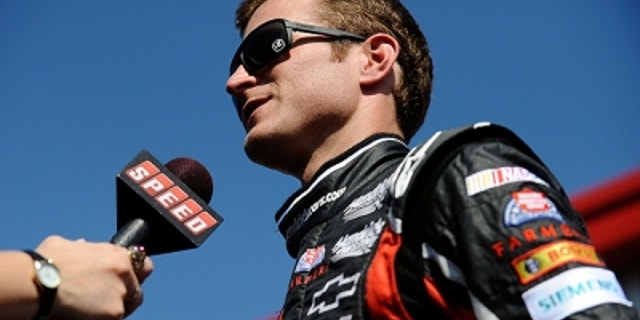 Based on his fast start in 2013, a lot of people are wondering if this is going to the year that Kasey Kahne finally breaks through and captures his first NASCAR Sprint Cup championship. At least after these first 12 races, this looks to be the best year that he and long-time crew chief Kenny Francis have had together.
Together they have won everywhere they've been. Last year was the first year with Hendrick Motorsports and early on they struggled. It was a combination of trying too hard to prove to everyone they deserved to be driving for Mr. Hendrick and just some bad racing luck.
The second half of last season saw them definitely settle into a groove at Hendrick Motorsports and there has been no letdown to this point in the 2013 season. Now we are heading to some racetracks that will really tell us if this team is as good as we and they think they are.
The first one actually is this Sunday. Their average finish at Dover is 21st or worse. So obviously this is a race track they haven't done well at. If they can greatly improve over their average finish this weekend, then that's a clear signal this team is a legitimate contender to win the championship as far as I'm concerned.
So I see Dover as a critical challenge for them and the direction their season can go. Let's face it, they want for nothing at the No. 5 car. They have greater resources. They have greater depth. They have a lot more understanding now of this new Gen-6 car, even though the car itself has never raced at Dover.
So to me this is the year for Kasey to really put it all together and make that march to his first NASCAR Sprint Cup championship. Being consistent, winning races and being competitive each and every week is going to be what it takes. Again, I think how they handle this weekend's race at Dover will be the key.