HAMMOND: Hamlin Has Unexpected Edge Now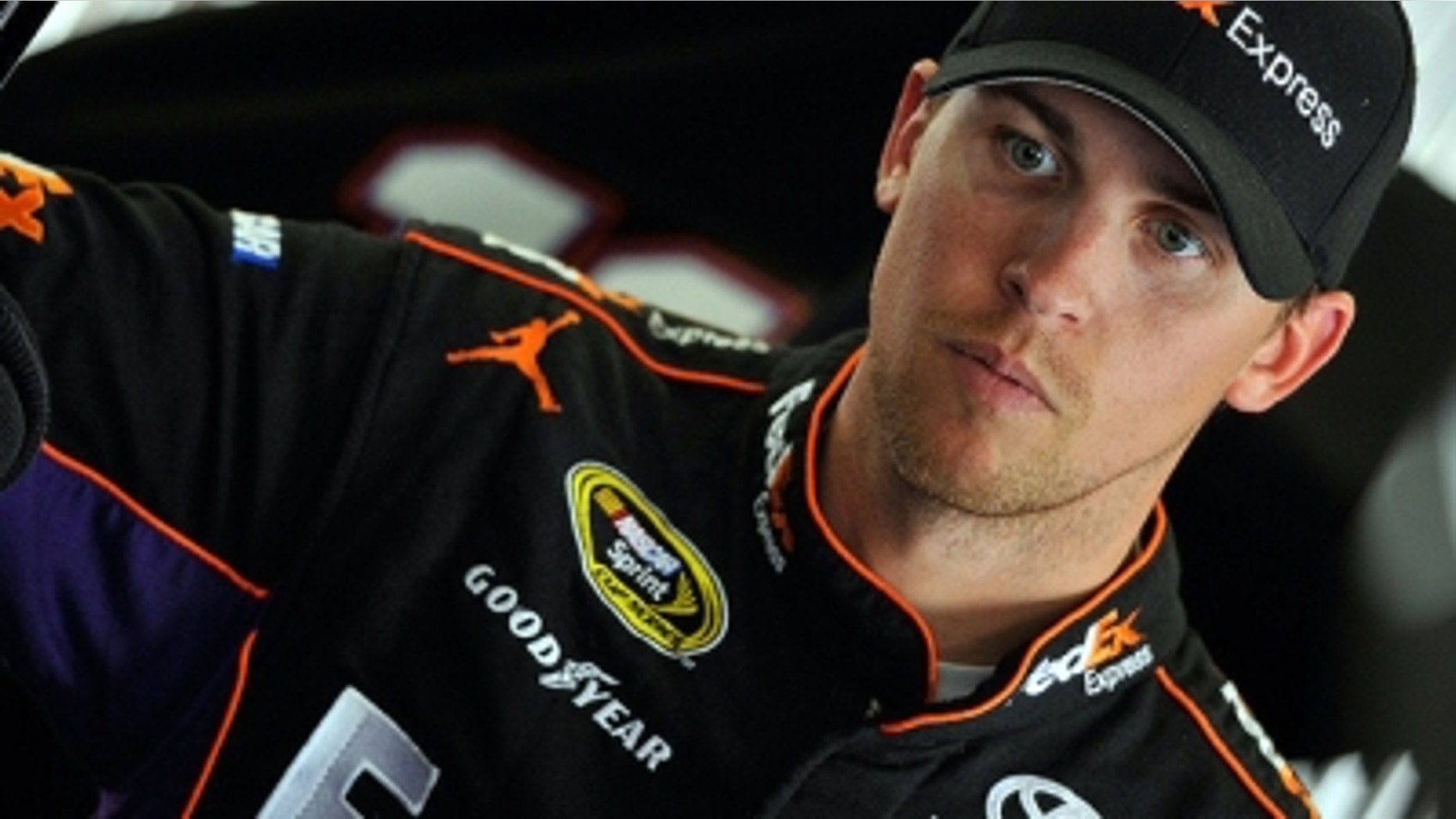 Denny Hamlin is winning the mental battle against his NASCAR Chase for the Sprint Cup competitors. That's what happened this past weekend, he won a mental battle against those guys when he rallied from an opening-race setback with a dominating win at New Hampshire Motor Speedway.
But those are the same guys who know that Denny is going to be good at Loudon, Denny is going to be good at Richmond, Denny's going to be good at Martinsville. It's the other places that Denny has to worry about.
They expect him to be the car to beat when they go to these racetracks. What the Chase drivers are hoping for is when they get him to Dover, when they get him to Talladega, when they get him to Charlotte, that they can return the favor.
That's what you've got to kind of worry about and work on if you're one of the other Chase contenders.
Don't get all wrapped up in one or two races, because you've got to believe you've got one or two races that you can do the same thing to him.
That's where having some experience in the Chase comes into play. That's where you develop the understanding that this is not just a one-race situation.
If the Chase was one race and that race was Loudon, I could see everybody getting their heads coming off their shoulders, but right now we've got a lot of racing to go and this is what's going to separate the people who maybe have won championships or the ones that are capable of winning championships from the rest of them.
We have great examples of what happens when you lose the mental game. Kyle Busch did it, Denny Hamlin's done it. It's not hard to do. You have to keep everything in the proper perspective to make it come out right.
Can teams help the driver in that situation?
Absolutely. They have to anticipate, they have to be intuitive about what's going on.
The driver has to recognize whether this stuff is getting to him or not and, if it is, then the team and crew chief have got to step up and say, "Let's just keep it within the family, everything's going to be good and look how many races we've got to go. We've got seven more, we've got eight more, we've got a bunch. That's a whole big deal. We haven't gotten to Homestead yet where we've got one more race and it's time for us to be panicky. Stay the course, stay focused and do your job."