HAMMOND: Give Danica A Bit More Time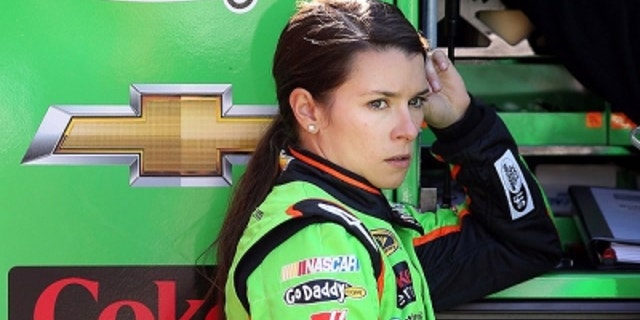 Stewart-Haas Racing and Danica Patrick have had two weeks of struggles following the race at Daytona International Speedway. Everybody has to understand — and I hate to put it this way — but this is where the big boys play. Her competitors look at her as a race car driver and not any other way. So there are 42 others who are out to beat her every week.
She is going to have to make it happen. I think Tony Gibson and the rest of the Go Daddy crew knew that this rookie season was going to be tough. It's a tough early season schedule. Throw in a brand new car and some tire issues that have crept into the picture and the learning curve is pretty steep for her.
Again though, you can't lose sight of the fact that she is a rookie and all rookies go through this. She has limited experience and the only way she can get experience is by seat time. Sure it's a challenge for her, especially going to three different style tracks with three different style cars.
We were all so uplifted by Danica's performance at Daytona so our expectations were heightened for the races that followed. She's run into a buzz-saw however these last two weeks and faced a lot of misfortune. I still maintain we all need to give her a chance.
If you go back to Jeff Gordon and Kasey Kahne a year ago, their seasons basically started the same way. Here are two race-winning drivers — one is even a four-time champion of our sport — and there in the beginning of 2012, they faced issue after issue, week after week. They eventually turned things around, but it just took time.
So the same thing applies here. Give her time. She is a rookie and like we always say, there will be highs and lows all season long. I know some of you will quickly point to her boyfriend Ricky Stenhouse Jr. and say he's tenth in points and not having these same issues.
You are absolutely correct. The difference there is he is light-years ahead of her in stock car experience. Don't forget, Ricky is a two-time NASCAR Nationwide series champion. Danica's had all of one full year in the Nationwide series before moving to the NASCAR Sprint Cup level.
I spoke to Danica at Las Vegas. She gets it. She knows it's a steep learning curve and a development situation. I am going to give her the same leeway I am giving this new Gen-6 car. Once we come back from our off-weekend for Easter, then she should be showing improvement.
I think this weekend at Bristol will be a good test for her. She raced here last year. There are no nuances to get used to when it comes to aero-balance at Bristol. Back in August of last year when she was here for the night race, she had a pretty good little run going before being wrecked out. So she should feel comfortable when we take to the track this weekend.