HAMMOND: Does Gen-6 Car Make Passing Tougher?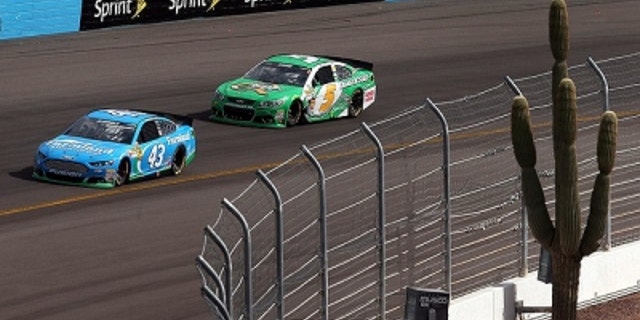 So now we have two races under our belt on two different style tracks with this new Generation 6 car. One of the consistencies that the teams are already telling me about is the aero balance on the car.
In listening to the drivers comparing notes following Phoenix it is interesting to hear that some of the same experiences are happening whether it's on a high-banked two-and-a-half mile track or on last Sunday's one-mile, relatively flat track.
They are saying that when they get their cars up alongside each other, that there is enough air spilling off the car buffeting it around. It's still making it really challenging to pass someone. You have the tendency to lose the front nose specifically because the air it being taken away from it. I think it has shown them it's a lot harder to pass than they had anticipated.
Obviously everyone is still learning about this car and there is still a lot of work to be done. Everyone knows they simply need more time with the car in competition to make it better. To a driver, they still all say this is a much better car than they had. Remember, it took a couple years on the Car of Tomorrow to where everyone was satisfied with it.
So you will hear us continue to say the same thing here early on in the 2013 season. This Gen-6 car is a work in progress. The progress might be moving a little slower than NASCAR had hoped, but I really believe that patience and perseverance will prevail on the development of this Gen-6 car.