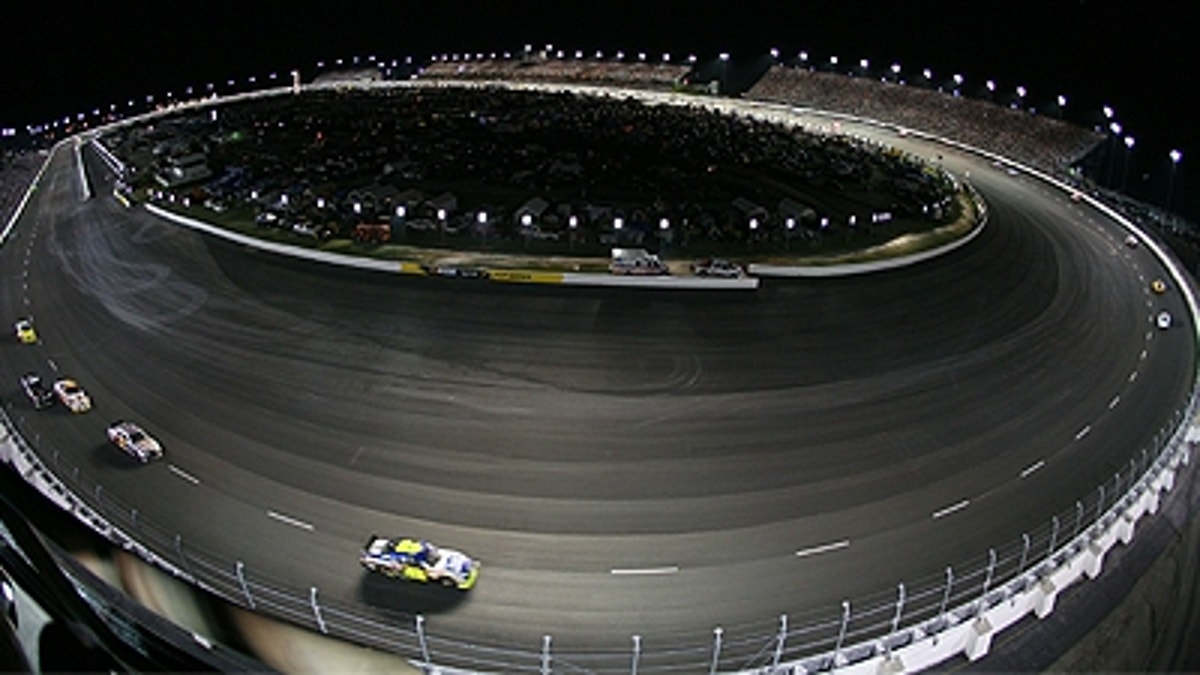 Every time we race at Talladega, you hear us refer to it as a wild-card race. We do that because it really is. You can be having the greatest day yet in a split second, through no fault of your own, you are in the garage wrecked out. All these drivers realize there is more than a 50-50 chance you are going to end up in someone else's mess when you go to Talladega.
There is no rhyme or reason. You can race defensively. You can race aggressively. There is just so much out of your control. Every single person on every single team will tell you that once Talladega is over, if you can still load it up on the truck to bring it home, then it's been a good day.
Let me put it into perspective. In Sunday's race, the No. 39 car lost an engine. Ryan Newman's crew chief quickly found the silver lining when he told everyone that at least they still had a car to take to Daytona in July. I mean, come on, that speaks volumes. As a former crew chief, I know exactly where he is coming from. So it is that kind of race where you hope to come back with a race car in one piece, let alone worry about coming back with a great finish.
There are too many opportunities for negatives in races like this, so the good teams find ways to find the positives. You can't get mad about things again, because more than likely it is totally out of your control anyway.
Sometimes you find yourself saying it's not really racing. While that's not true, at times you think that. The reason I say that is because the crews can do only so much. The driver can only do so much. It literally comes down at times to split-second decisions that determine whether you are in The Big One or miss The Big One. Let's be brutally honest — it also comes down to luck.
I swear, at times you feel as if you have one leg and one hand tied together hopping around in a kicking contest. You simply can't expect a whole lot and you surely can't get mad when you fall down. Again, mentally it's a tough race on drivers and crews alike.
Now this weekend we head to Darlington. While that place brings its own set of unpredictability to the table, the drivers and crews will tell you the difference is they have more control at Darlington put back into their hands. They have more control over their fate.
Yes, the Lady in Black is a unique element, but compared to Talladega, she's a sweet element. When you are at Darlington, you know what is in front of you. Like we say: You don't race the competition at Darlington, you race the track.
Yes, like Talladega, you will see torn-up race cars and angry drivers Saturday night. This, however, is a different type of challenge. Darlington is man vs. machine and machine vs. track. You stack all that together, plus throw in 500 miles (367 laps) and, by golly, you are setting up for an awesome Saturday night under the lights.
The Kentucky Derby was last weekend. Everybody knows where Churchill Downs is; it's legendary. And it's the same when you hear NASCAR is going to Darlington. This place is a snapshot of our history. Remember, it was NASCAR's very first superspeedway race. This place is special. If you ask any NASCAR driver, they will tell you having won the Southern 500 is a must for their racing resume.
So drivers such as Carl Edwards, Jimmie Johnson, Jeff Gordon, Ryan Newman and Tony Stewart simply must put Talladega behind them. Tony and Carl — wrong place, wrong time. There's simply not much you can say.
Poor Jeff Gordon is the walking cliche of "If he didn't have bad luck, then he'd have no luck at all." His 2012 bad luck just continues. That said, he and the others I just mentioned have to put Talladega in their rearview mirror as soon as possible.
They all have to get reenergized and refocused. Trust me, if you aren't focused on the Lady in Black, well, Saturday night under the lights at Darlington can be just as disastrous as Sunday under the hot sun at Talladega.