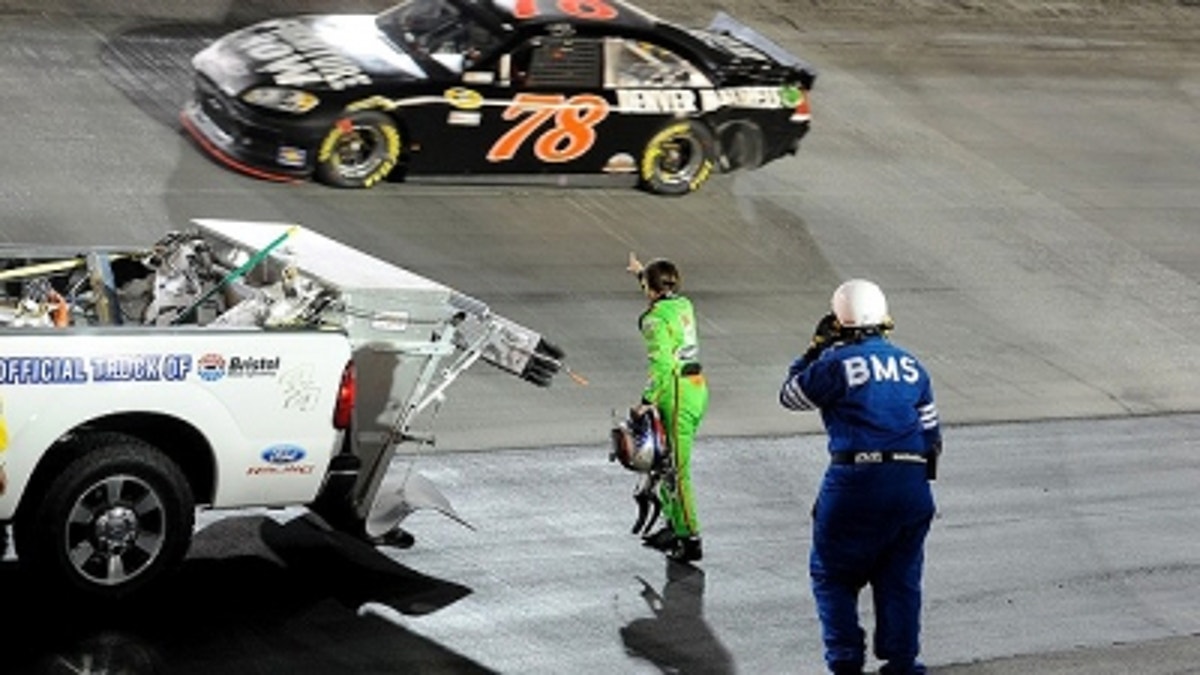 I like what I saw out of Danica Patrick this past weekend at Bristol. I especially liked seeing the fire in her when she made sure Regan Smith knew he did her wrong by wrecking her out.
I like seeing that from any driver, whether it was Tony Stewart pitching his helmet at Matt Kenseth or even Kenny Schrader gesturing to the driver who spun him out early in the race.
Danica's performance Friday night in the Nationwide Series race was solid. She took a bad qualifying position and raced her way into the top 10. Actually, what she did Saturday night to me was even more impressive despite the fact she was wrecked out. Patrick and her team really struggled in both practices on Friday in a car she wasn't comfortable with.
Working with her team, they made the necessary changes. And when it came time for the race, she did a great job. The continuing problem she is facing until she earns the respect in the Sprint Cup garage, like she has in the Nationwide garage, is she is a marked woman. No one is going to cut her any slack.
She came into NASCAR with so much media hype and so much attention that many of the other drivers don't like it. So when there comes an opportunity to either cut her some slack as she's learning, or dump her into the wall, right now they are going to dump her. That's just the way it is.
She is just going to have to be expecting these hard knocks a little while longer as her young NASCAR career continues. The woman has a ton of talent, and I know her desire to make it in NASCAR. She is turning heads, but she is just going to have to continue having a thick skin.
She is going to have to draw a line in the sand and let these other drivers know that, if they boot her in a race, well she is going to return the favor. She needs to take a lesson from her owner, Stewart, and stand up for her rights. I am not talking about standing up as a woman. I am talking about standing up for her rights as a race-car driver.
She has had a tough list of tracks this year for her partial Sprint Cup schedule. That's by design, though. Remember, she is racing full time next year on the Cup side, and this schedule at these tough tracks this year simply speeds up the learning curve for 2013.
I think it's a great idea to do this and let her get her feet wet this year at the harder places when the points don't matter. It's all about seat time this year and making those laps. Believe me, if you can master Darlington and Bristol, the rest of these tracks are a piece of cake.