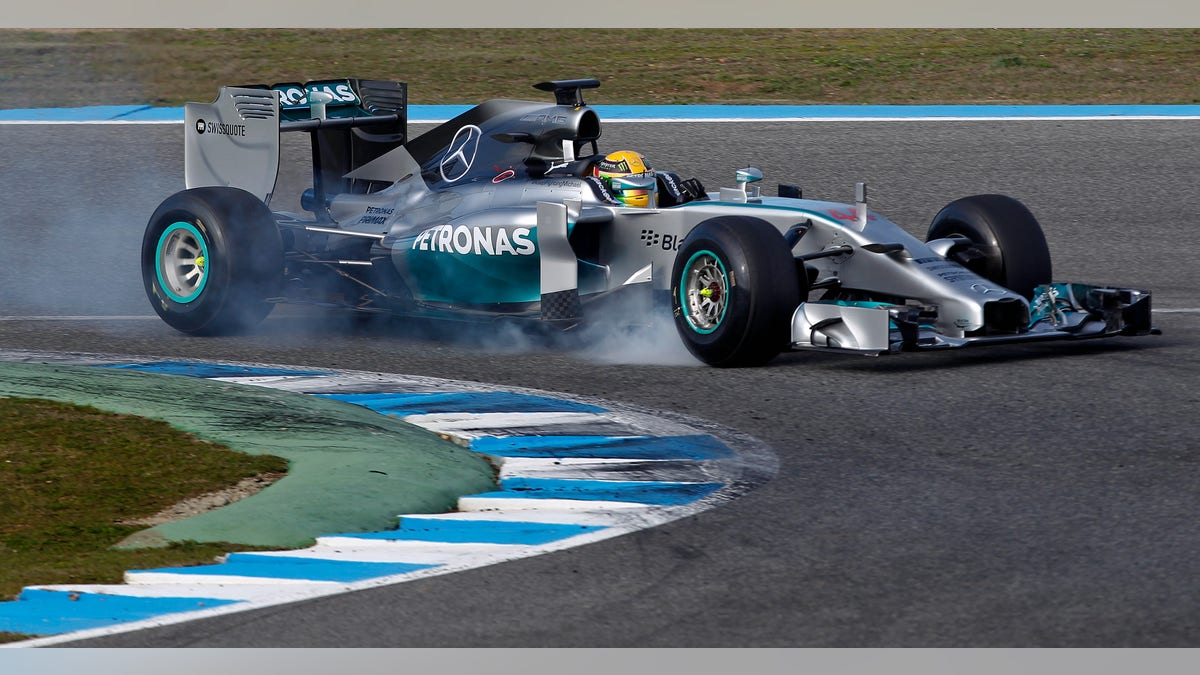 JEREZ, Spain – Lewis Hamilton drove his new Mercedes into the barrier on the first day of Formula One preseason testing on Tuesday.
The British driver appears to have emerged unscathed from the crash
Hamilton and teammate Nico Rosberg unveiled the silver-and-turquoise W05 before testing started, and the former champion was the first to take his car out and the first to complete a full lap at the Jerez track.
Hamilton drove into the barrier at turn 1 midway through the session, leaving debris and long tire marks before he went off the asphalt.
Mercedes says on Twitter it was a "car failure (...) to be investigated when car returns to the garage."
So far, only five drivers have taken to the track in southern Spain as teams struggle with new engineering rules.