Hamburg player in hospital after wife bites off his tongue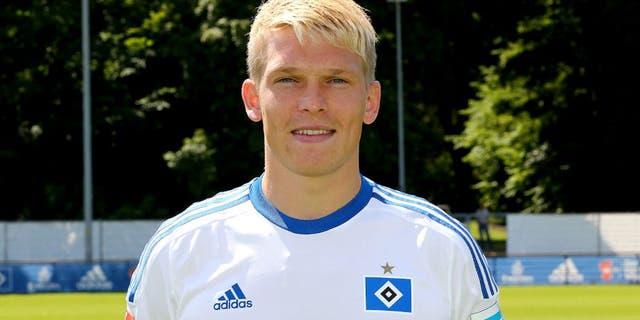 NEWYou can now listen to Fox News articles!
Artjoms Rudņevs has had a rough summer. The Hamburg striker was told he's no longer part of HSV coach Bruno Labbadia's plans and has yet to be included on the matchday roster this season.
And now, his life off the field is starting to unravel as well.
According to Bild, Rudnevs was hospitalized late Tuesday night after his wife bit his tongue during a nasty argument on a public street. The bite was apparently so vicious, the Latvia international had to have his nearly separated tongue sown back together in the emergency room.
Ouch!
Rudnevs was reportedly registered at the hospital under a fake name, while his wife Santa was taken away in handcuffs by police.
It's unclear when Rudnevs can return to training, though that's probably the least of his worries right now.