Haloti Ngata to play with a chip on his shoulder after trade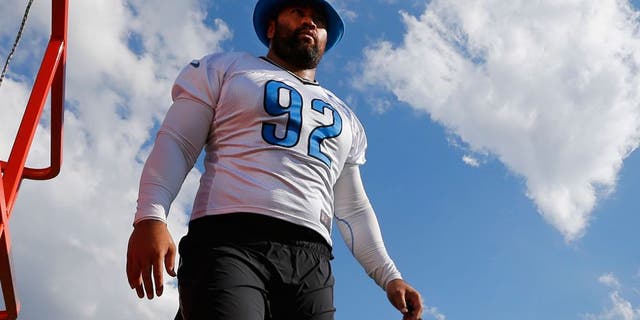 NEWYou can now listen to Fox News articles!
Detroit Lions defensive tackle Haloti Ngata is getting used to his new home, but he hasn't forgotten the team that dealt him away this offseason. The Baltimore Ravens traded Ngata away in the spring, leaving a little bit of a chip on the big lineman's shoulder.
"Yeah, a little bit," Ngata said, per Carlos Monarrez of the Detroit Free Press. "You want to kind of show your old team they're missing out.
"But it is a business and so they had to do what they had to do and I got traded. So you've just got to look forward to the new opportunity and do the most with it that you can."
Ngata, 31, was a force for nine years with the Ravens. He anchored one of the league's fiercest defenses at 6-foot-4 and 345 pounds, making five consecutive Pro Bowls from 2009-2013. A former first-round draft pick (2006, 12th overall), Ngata has started 133 of a possible 144 games and collected 25.5 sacks along the way.
This week, Ngata returned to the practice field after spending most of the summer on the non-football injury (NFI) list with a hamstring injury. Although he is entering the twilight of his career, there may be just enough fuel in the tank to make Baltimore regret the decision to trade him.
(h/t Detroit Free Press)