'Hail Mary' pass helps Texas high school football team win state title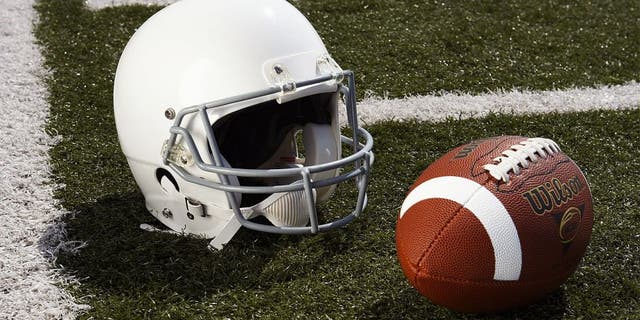 Players and fans of North Shore High School broke out into a wild celebration Saturday night when the school's football team defeated Duncanville to claim the Texas state championship game on a 45-yard Hail Mary pass on the last play of the game.
FOX Sports Southwest tweeted footage of the amazing play from the state's Class 6A Division I championship game, which was played at AT&T Stadium in Arlington, the home of the NFL's Dallas Cowboys.
North Shore Mustangs' receiver A.J. Carter hauled in the desperation 45-yard touchdown from quarterback Dematrius Davis as time expired to earn the 41-36 victory.
CLICK HERE TO GET THE FOX NEWS APP
Speaking after the game, Davis told the Houston Chronicle the play wasn't just luck.
"We practice it every Thursday at the end of practice,' the star signal caller said. "We never thought we would do it, but we did it today and it happened. It worked."
Davis threw for 333 yards and five touchdowns on the day.
His coach, Jon Kay, was thrilled his team managed to complete the desperation play.
"There was only four seconds left and nothing left to do but take a shot," he told the Chronicle.
"It's something you work on Thursdays before a Friday game, and it's called a Hail Mary for a reason - somebody's living right."
Duncanville coach Reginald Samples heaped praise on his players after the defeat.
"Proud of the kids... I'd be worse off if they didn't fight until the end. Who would've thought that was going to happen. I'm proud of them," he told the Fort Worth Star-Telegram.
"We played great all year long. Character doesn't quit."
The win gave North Shore its third state championship, while denying Duncanville an undefeated season and first title since 1998.