Guy Holliday thanks Kalani Sitake on the way to Utah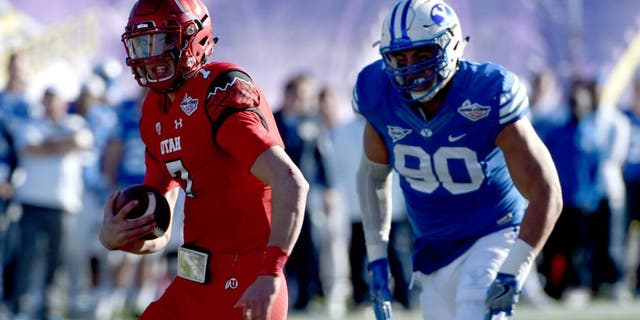 Head coaching changes in college football, generally speaking, mean assistant coaching changes in college football. New leaders like to bring in their own followers, and in most cases, that would have meant Guy Holliday was toast at BYU the moment Bronco Mendenhall took the Virginia head coaching job.
But Holliday is highly respected in the industry, and Kalani Sitake wanted to keep him around as BYU's wide receivers coach. Holliday opted to head to Salt Lake City to take the same position with the Utes, but he still has a ton of respect for Sitake.
Holliday went out of his way to thank Sitake as he was leaving, which likely means he was strongly considering staying in Provo despite major changes to the program.