Gruden: We'll get DeSean Jackson more involved this week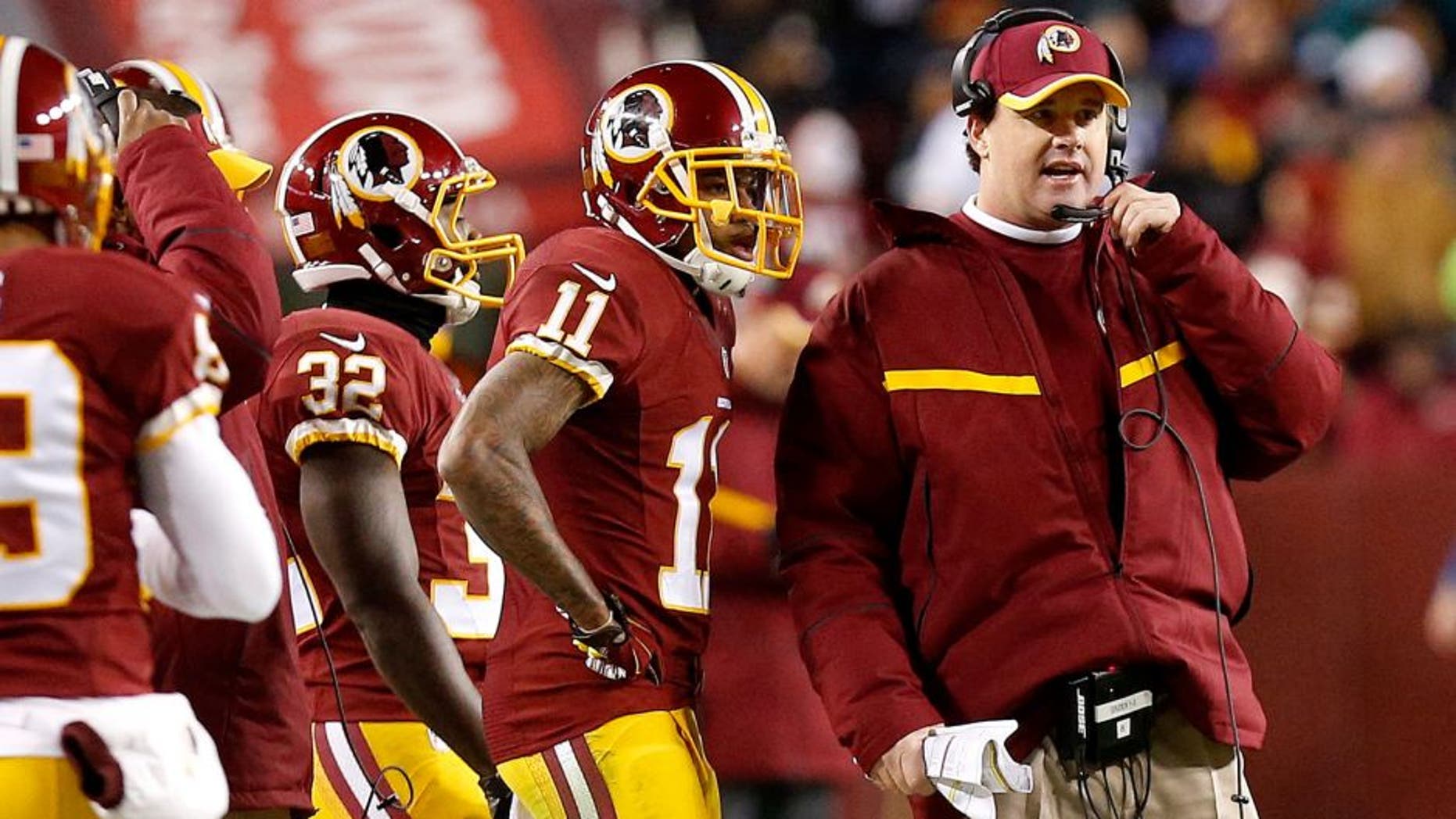 Redskins head coach Jay Gruden (right) knows that DeSean Jackson (left) has to become a big part of the offense again, but it could take some time. Geoff Burke USA TODAY Sports
In his first game since Week 1 after missing time with a hamstring injury, Washington Redskins wide receiver DeSean Jackson was held to just 15 yards on three receptions. On Monday, head coach Jay Gruden confirmed that he will look to get Jackson more involved in Week 10, but all of the time Jackson has missed is playing a factor in his slow start.
"The problem is he wasn't here in OTAs, he missed a lot of camp and he missed the first [seven] games," Gruden explained to reporters on his Monday conference call, per The Washington Post, "so to have the cohesiveness with the quarterback right out of the chute would probably be a little bit wishful thinking."
Jackson missed time in training camp after injuring his shoulder while running into a blocking sled during a joint practice with the Houston Texans. He sprained his AC joint on the accident.
"We do have high expectations for DeSean once we get him rolling, but yesterday wasn't his day, wasn't our day as an offense," Gruden said. "But hopefully next week, we'll see more balls flying his way and he can go get them."
Jackson has high expectations for himself, but he wants the football. He expressed concern with his six-target game to reporters after the Redskins' Week 9 loss. In 2014, Jackson led all Redskins receivers with 1,169 receiving yards.