Gronkowski says lack of preseason action won't change anything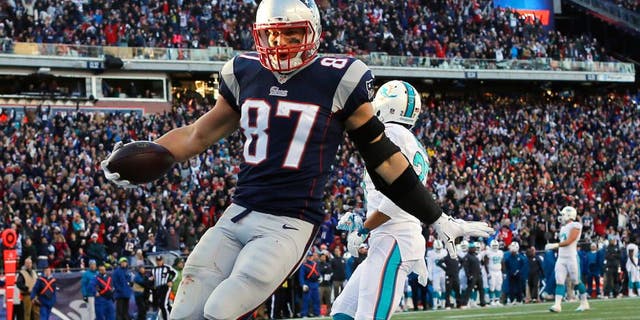 NEWYou can now listen to Fox News articles!
New England Patriots tight end Rob Gronkowski is one of the most dominant players in the NFL. He's also one of the most productive, so a lack of preparation prior to the regular season is no issue for Gronk.
He hasn't seen the field in the preseason and isn't expected to, but he vows to be ready for Week 1.
"You have to be up on your playbook," Gronkowski said via Mike Reiss of ESPN. "During meetings, you have to know what you've got to know when you get on the field.
"You have to be in the weight room. When you have some time off, keep your muscles strong, work yourself hard, push your body to the limit during camp. Practice harder than the games. Go out there, do a little extra conditioning."
Gronkowski will surely be the same weapon he's been for the Patriots -- with Jimmy Garoppolo or Tom Brady at quarterback in Week 1. He's been practicing hard as he usually does, giving him plenty of time to get on the same page with both players. Needless to say, you can expect the same Gronk as always this season.
"It's a long haul," he said, "so [you have to get] your body mentally and physically ready."
(h/t ESPN)