Gronkowkski does commercial spot for NFL despite Deflategate tension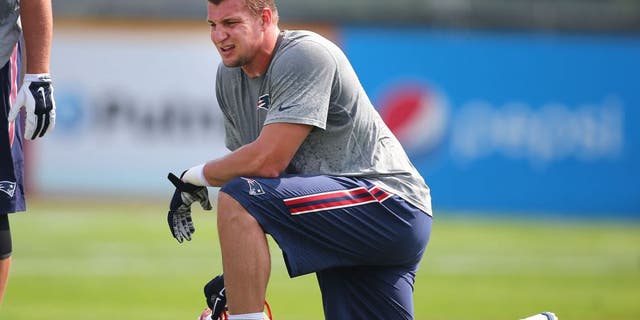 The ongoing "Deflategate" scandal and quarterback Tom Brady's subsequent four-game suspension has led some to believe that the NFL has a bent against the New England Patriots.
A new commercial should help take the air out of that narrative.
To kick off the league's season-long "Football is Family" advertising campaign, Patriots tight end Rob Gronkowski will be featured in a 60-second commercial during Sunday night's Hall of Fame preseason game between Minnesota and Pittsburgh.
The commercial shows "Gronk" getting ready for game day at his Massachusetts home as his family does the same. The spot features Gronkowki's parents, three brothers, sister-in-law and nephew. The footage includes the Gronkowskis cooking in their kitchen and playing Madden NFL 16 in the living room.
The commercial also was taped on July 7, which was several weeks after Brady met with NFL commissioner Roger Goodell to appeal his suspension. Brady is now contesting Goodell's punishment in federal court after failing to win his appeal.